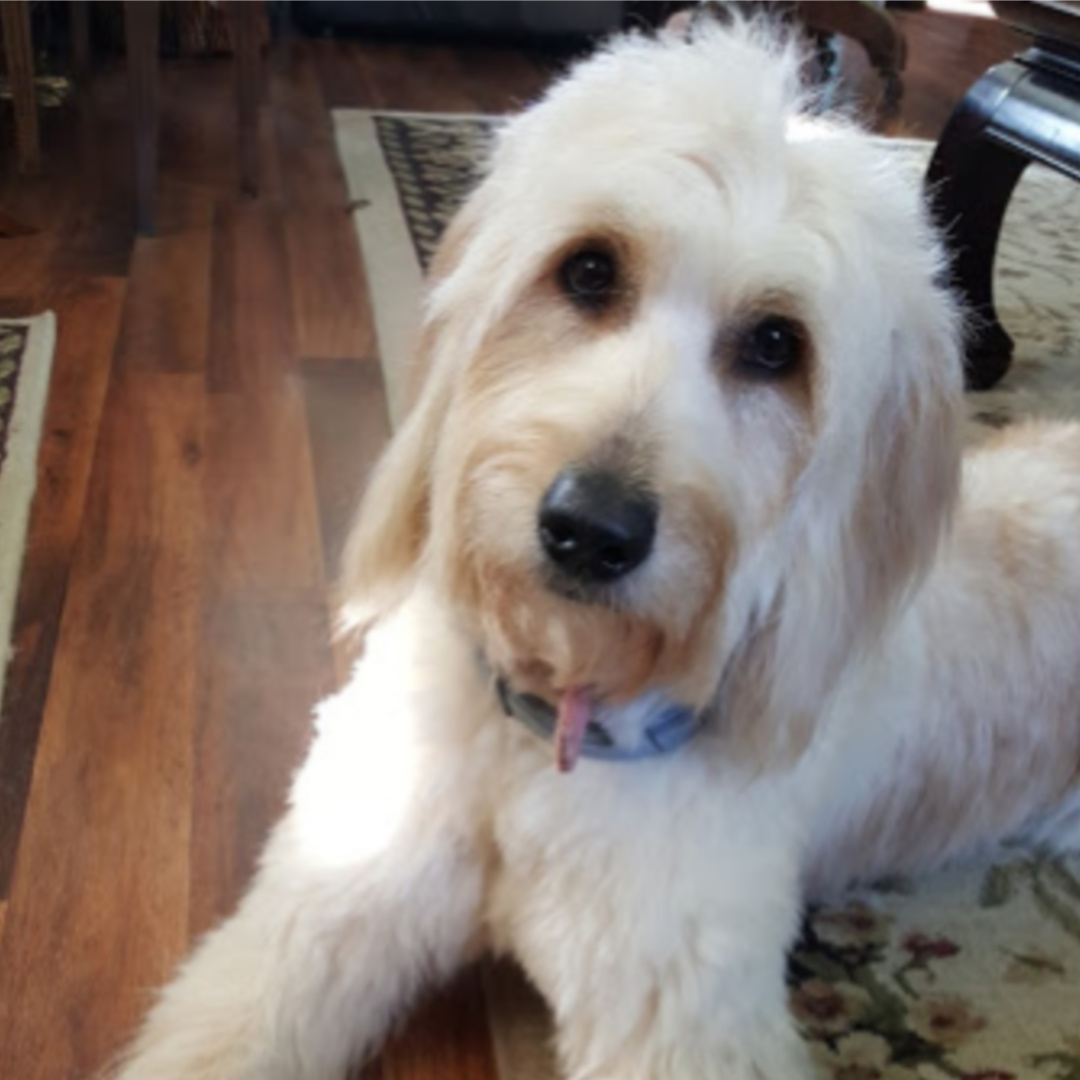 Find out more about me!
Brynlee is a Standard size Goldendoodle.  She is our smallest Standard, weighing in at only 50 pounds. You will not believe how calm and pleasant this dreamy Goldendoodle girl is!  Her coat is amazingly soft, with shaggy loose wave and red highlights.  Brynlee is an absolute charmer!  You will want to take her home–but we'll let you take one of her pups, instead!  Brynlee joined our Breeding Program in 2018.  She carries for red, cream, caramel and Parti!!  We love seeing her puppies into the homes of our treasured clients!
Brynlee and Zoe are both lovely Standard Goldendoodle girls for both our Standard and our Medium lines.  Their shaggy coats pair well with our multigen Labradoodle sires to create handsome wavy fleece; and, they also pair well with our curlier Goldendoodle sires for wavy-to-curly variety in our litter.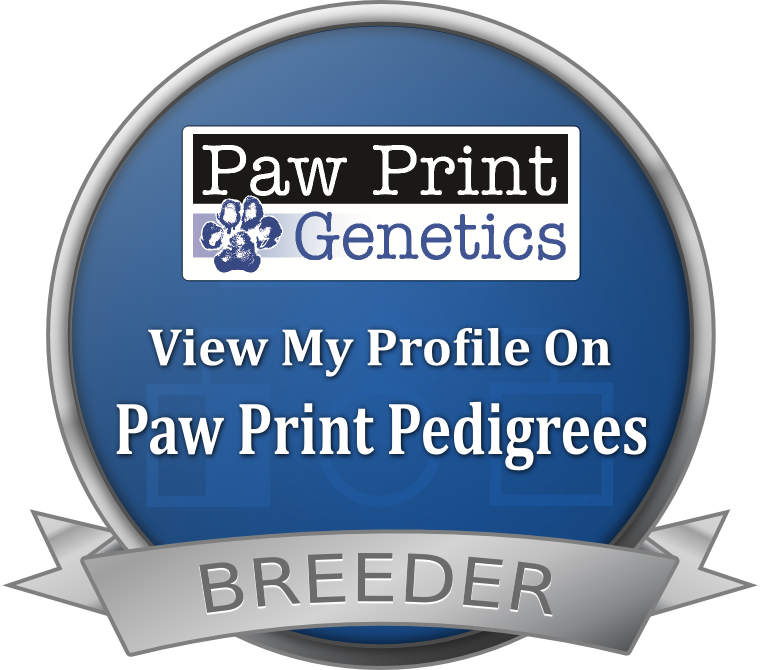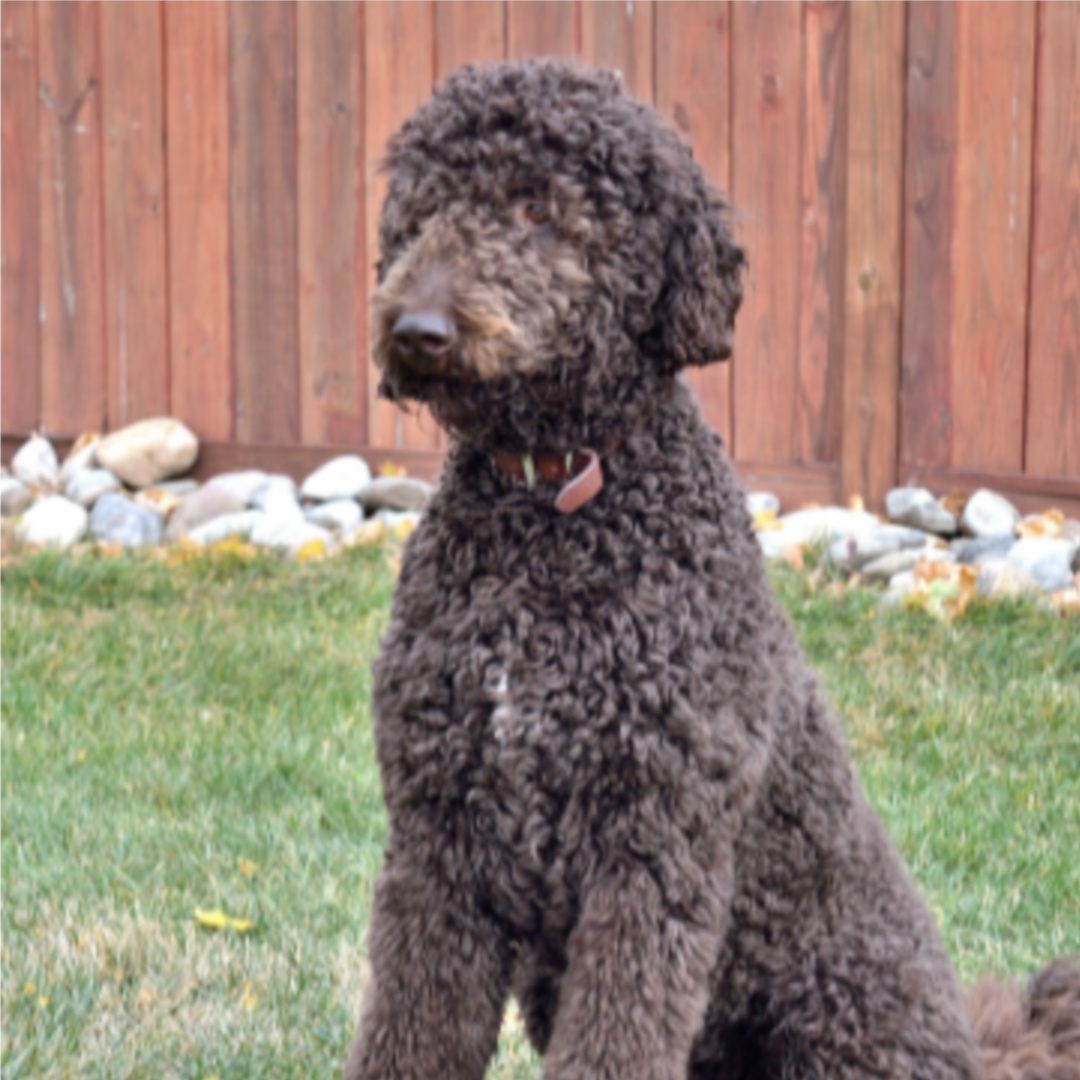 Find out more about me!
You will not even believe the sophisticated elegance of this chocolate boy!  Nash has it all: excellent conformation, lush wooly fleece and a temperament that exudes the pleasing eagerness we require in our breeding doodles.  Nash is a Standard Goldendoodle and he sires standard Goldendoodles and Double Doodles for us.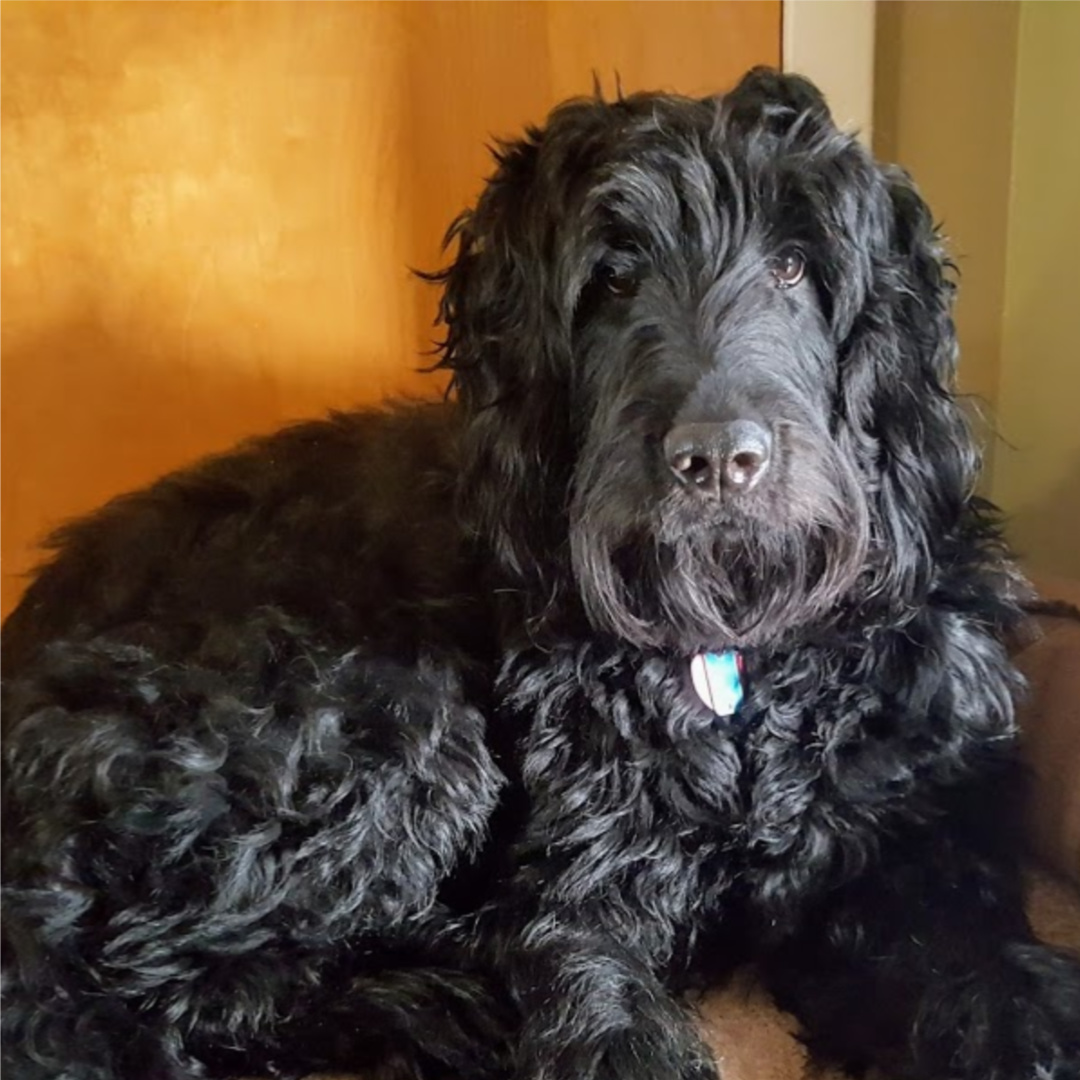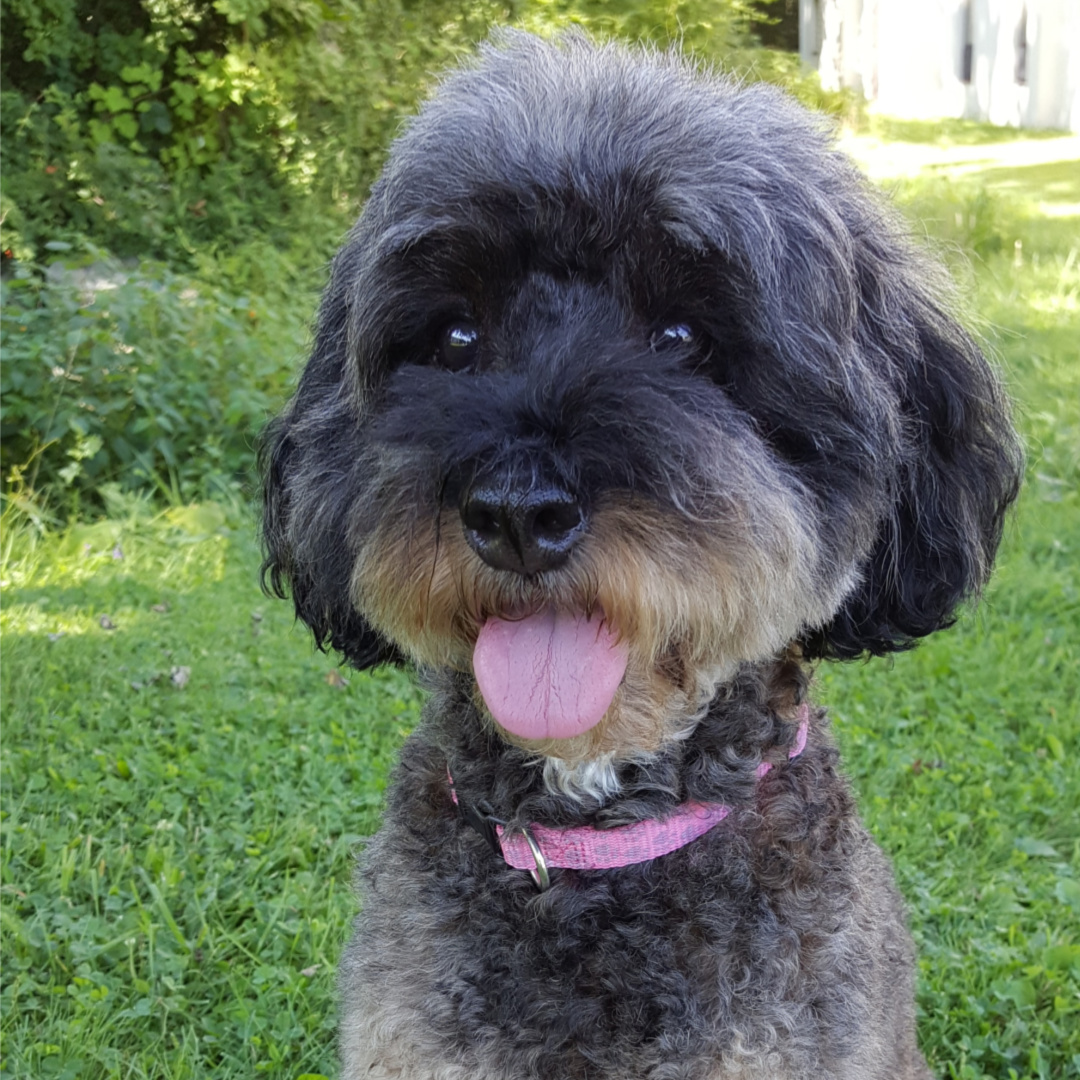 Find out more about me!
Her names fits!  This phantom Double Doodle is a gorgeous example of the best of this emerging breed. She has the lines, coat, and markings that turn heads and get people asking, "What kind of beautiful dog is that?" Lexus' pups are as striking as she is whether phantom or parti-color. She's a miniature 20# doodle who fits perfectly in your lap!