Our pups love to get their pictures taken and we must say, we think they are the most adorable subjects as well! We know you would to see more of these doodles "in action," so we have provided you with some places to check out the adventures of Crossfield Doodles all around the country! 
Follow Us on Social Media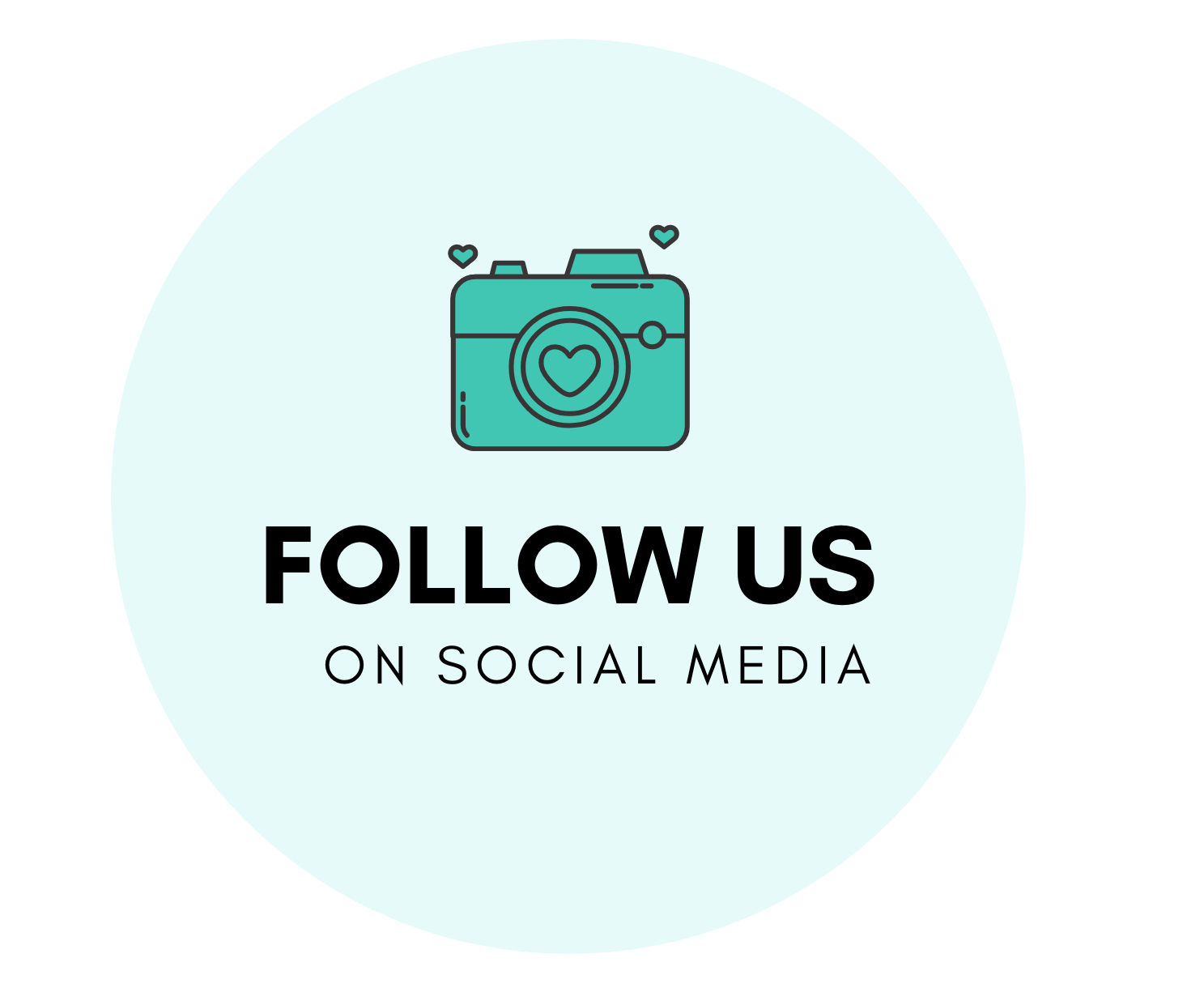 The best place to view photos of our puppies is on our Crossfield Doodles Facebook and Instagram accounts! We post pictures of our available litters at birth, 1 week, 3 weeks, 5 weeks, and 7 weeks of age. We also post photos of our doodles in action, at their guardian homes, traveling to vet appointments, and in training. We know you will fall in love with so many of these litters! Click to start following us today.
Puppy Photos
Check out a few of our favorite pictures of the most lovable pups around! Click to enlarge a picture and then click the arrows to see the entire gallery.
Service/Therapy Dogs
Crossfield Doodles is so pleased and honored to have several dogs in training programs and as service dogs! We consider it a privilege to be a part of these dog's stories and continue to see them grow and provide for humans in this way. After all, dogs are truly man's best friend! Please take a look at some of our CFD training/service dogs: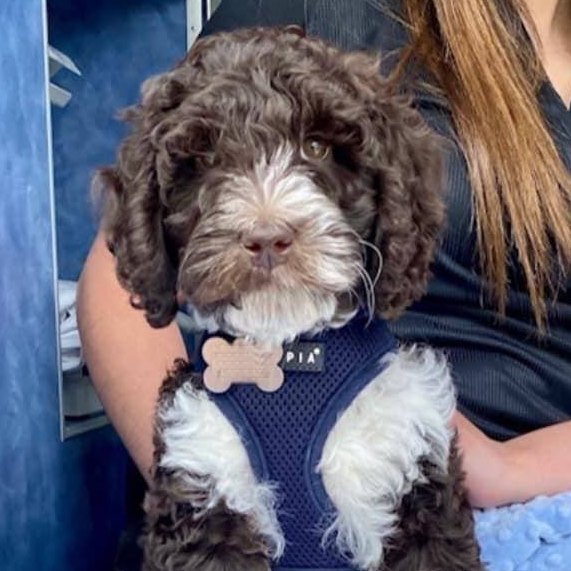 Riggs, a Camille/Romeo CFD puppy, will be Connecticut state's first AMR therapy dog!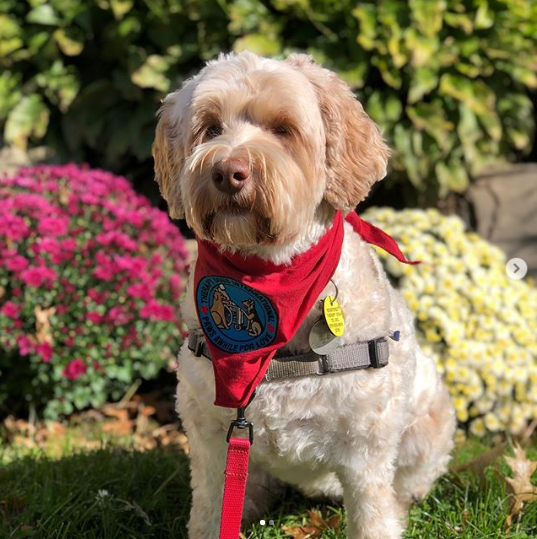 Lucy and her owner are a great team with Therapy Dog International! (TDI)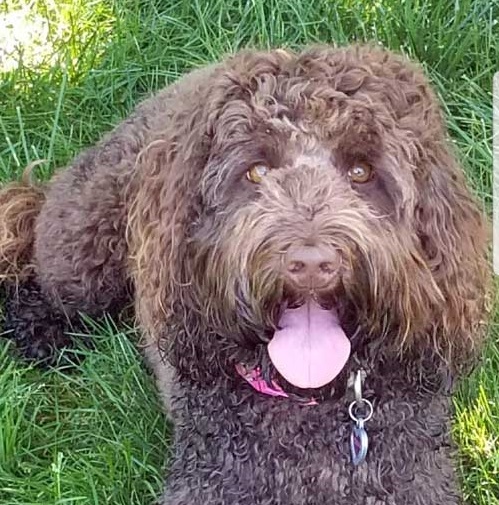 Trixie is part of a wonderful organization that utilizes the kindness and support of therapy dogs to children in our community.
Crossfield #InstaDoodles
We not only have the best doodles, but the best clients as well who truly have made their doodle a part of their family. We love following some of our #instafamous doodles on their adventures around the yard and around the world! Click to follow some of these precious pups!