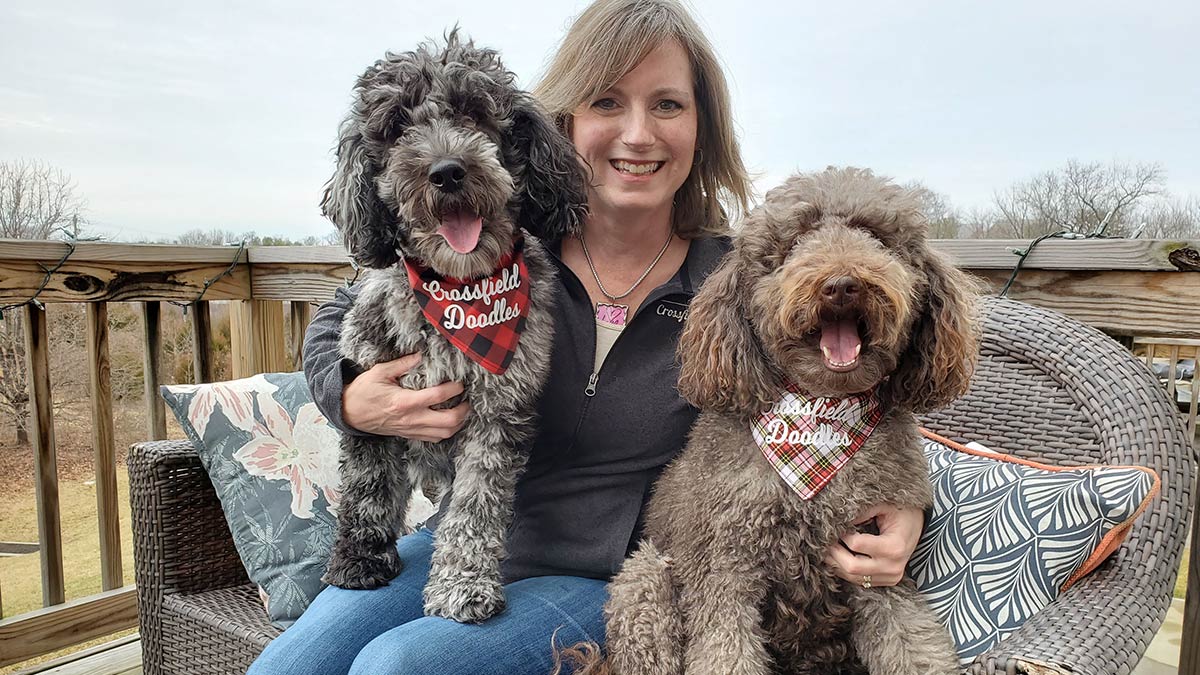 1113 Landis Road
East Greenville, PA 18041
Visits by appointment only
Crossfield Doodles puppies are bred and raised in the hills of Southeastern Pennsylvania. We are an hour north of Philadelphia, two hours southwest of NYC, and 3 hours northeast of Washington, DC. Please note that visits are only made for clients with a reservation on a litter when puppies are six weeks of age.
How do I apply for a puppy?
To apply for your very own Crossfield Doodle puppy, please fill out an application. A member of our team will then reach out to you shortly!
Send us a message
If you are a client with a puppy reservation, please feel free to send us an email at clientsupport@crossfielddoodles.com. A member of our team will respond promptly. Thank you!