What size?
Of course you have made the decision that you want to make a Crossfield Doodle your very own Classy Companion!  Now, you must decide what size is best for your family.  We have organized our upcoming litters into sizes in order to make it easier to navigate our website.  Once you decide on a size, you will be able to identify which breeding pairs are planned.
The Miniature Doodle is commonly referred to as the Mini.  Mini doodles can be Labradoodle or Goldendoodle. The size variance is most generally related to the size of the poodle infused into the first breeding with either the Golden Retriever or Labrador (F1).   Miniature Doodles range in height from 12″ to 15″ and in weight from 15# to 30#.  CFD's in this size include: T.C. Bear, Jilli Bean, Geoffrey, Winston & Pippa.  These are the Grandparents of our miniatures.  We are regularly testing and keeping back offspring from these amazing CFD breeders.
The Medium Doodle is what we affectionately refer to as the Compromise.  If that's you, you know it!  One of you thought you wanted a Miniature, and the other had their heart set on a Standard.  But when all the dust settled you fell in love with the Medium and everyone is happy!  Medium Doodles range in height from 16″ to 19″ and in weight from 30# to 50#.  CFD's in this size include: Sydney, Miss Jaxie & Lady Sophia and their off-spring.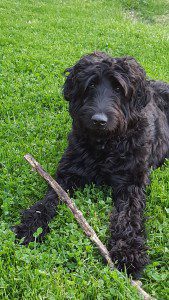 Those of you seeking a Standard Doodle need not apologize, nor do you need an explanation.  You want a dog, a large dog, and you will even allow it to be a lap dog if he so chooses.  You may be single or you may have lots of kids; you're rarely retired, but you may be close to it.  In case you need the stats for your friends, here you go: Standard Doodles range in height from 20″ to 25″ and in weight from 50# to 85#.  CFD's in this size include: Zoe, Mary Clare & Nash. We also breed with Crossfield Doodles Down South, Coco & Chloe.  Our standards are relatively small standards, and we know deep down inside you like that.  As long as you get to call them a standard!
---
What Color?
We've produced this instructive video to help you navigate the world of Classy Colors at Crossfield Doodles.  Enjoy!
Solids include: Black, Chocolate, Red, Caramel & Cream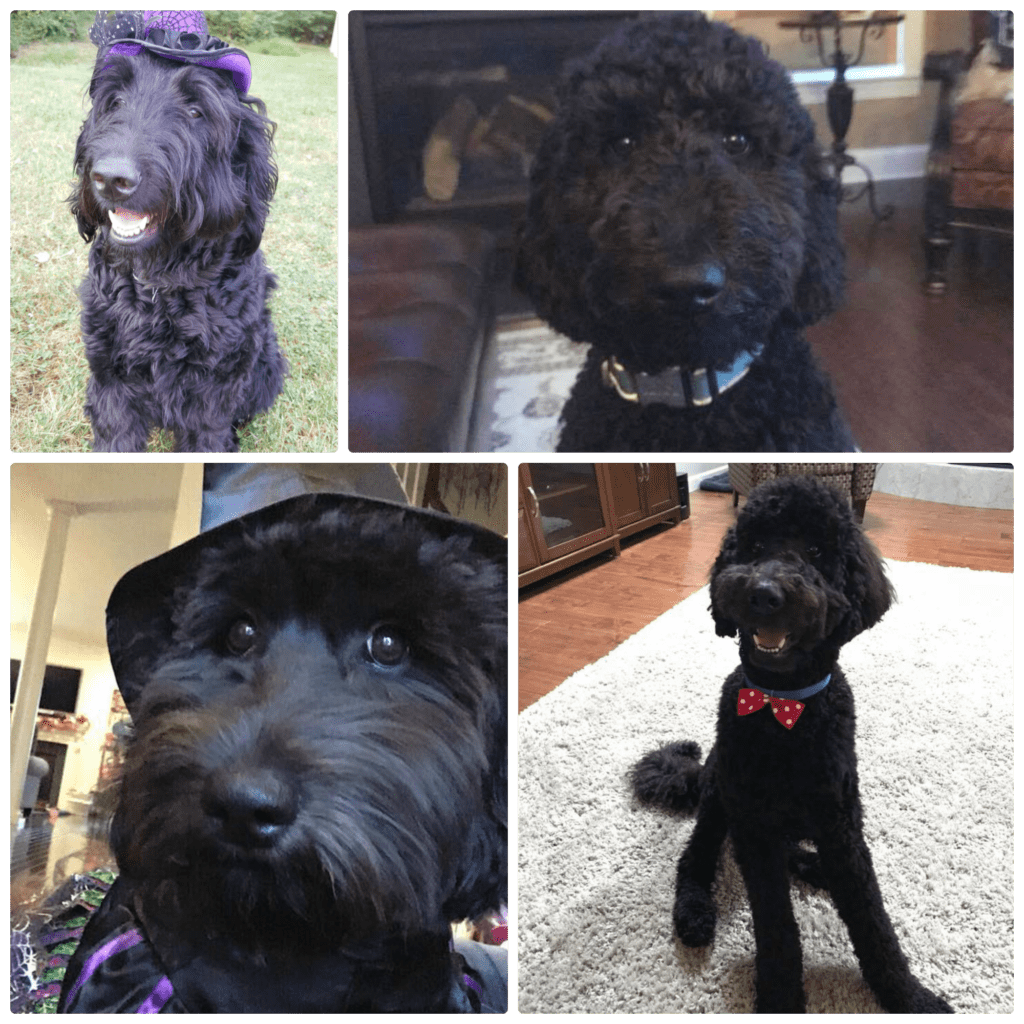 Parti refers to a Partial color mix.  Thus, Brown and White Parti is 50/50 Brown and White; Black and White Parti & Red and White Parti follow.  We take great care in our Parti breeding to breed as close to the 50/50 standard.  Parti breeding must be attended to with full knowledge of color genetics.  We have done our homework as breeders so you can be proud of the look of your doodle!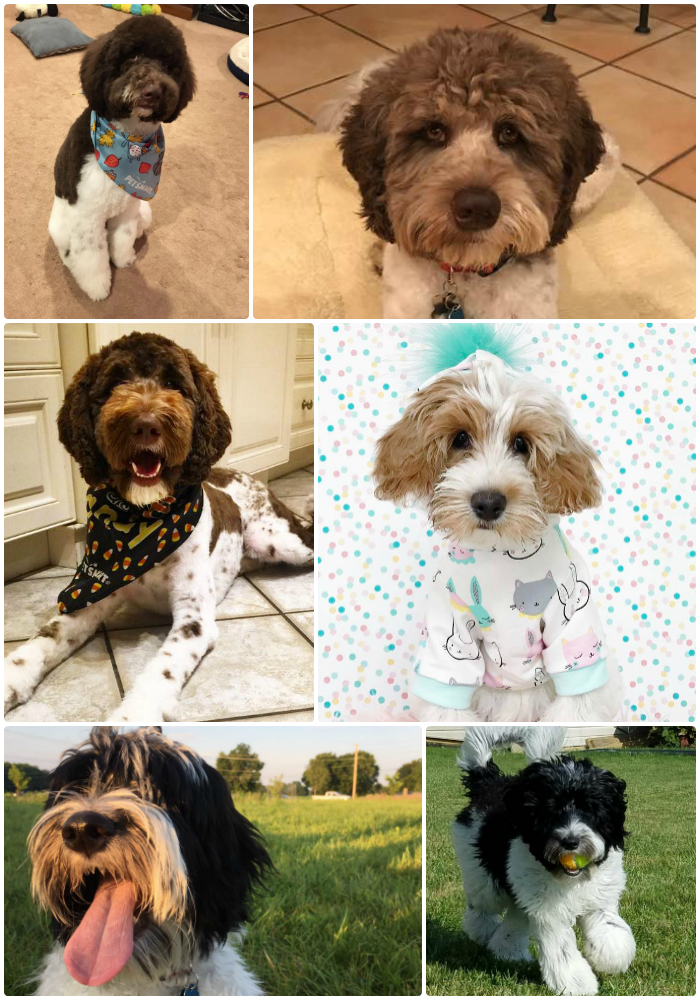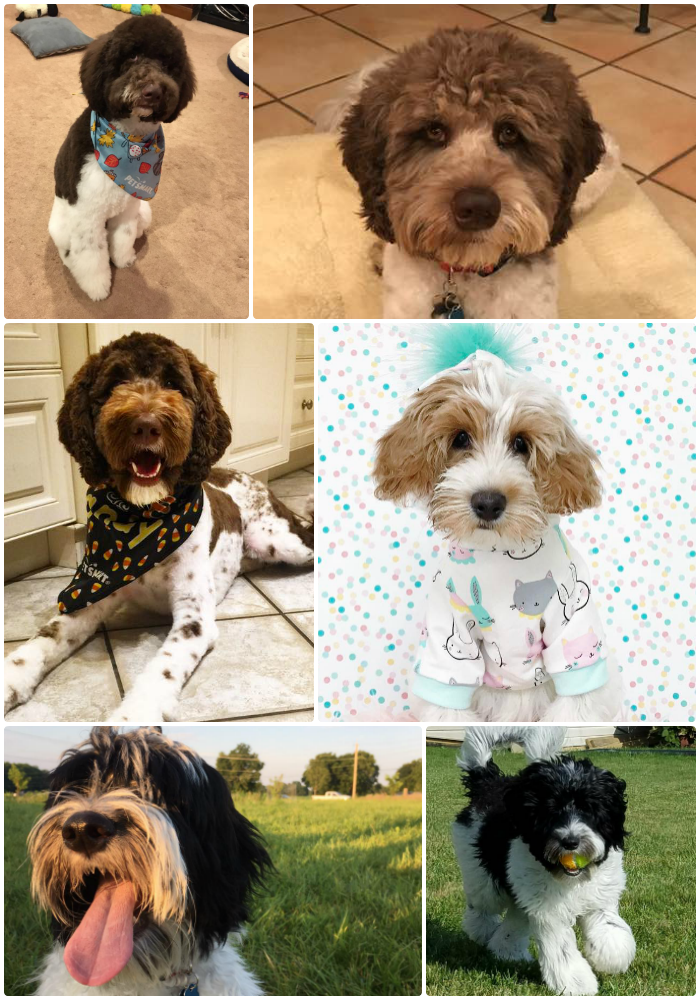 Rare colors is our specialty!!  If you are looking for something new and well-patterned, you will want to get on a list as a first or second pick–Usually about 8 months ahead of puppy's arrival!  We have produced some lovely Sable, Phantom and Merle doodles.