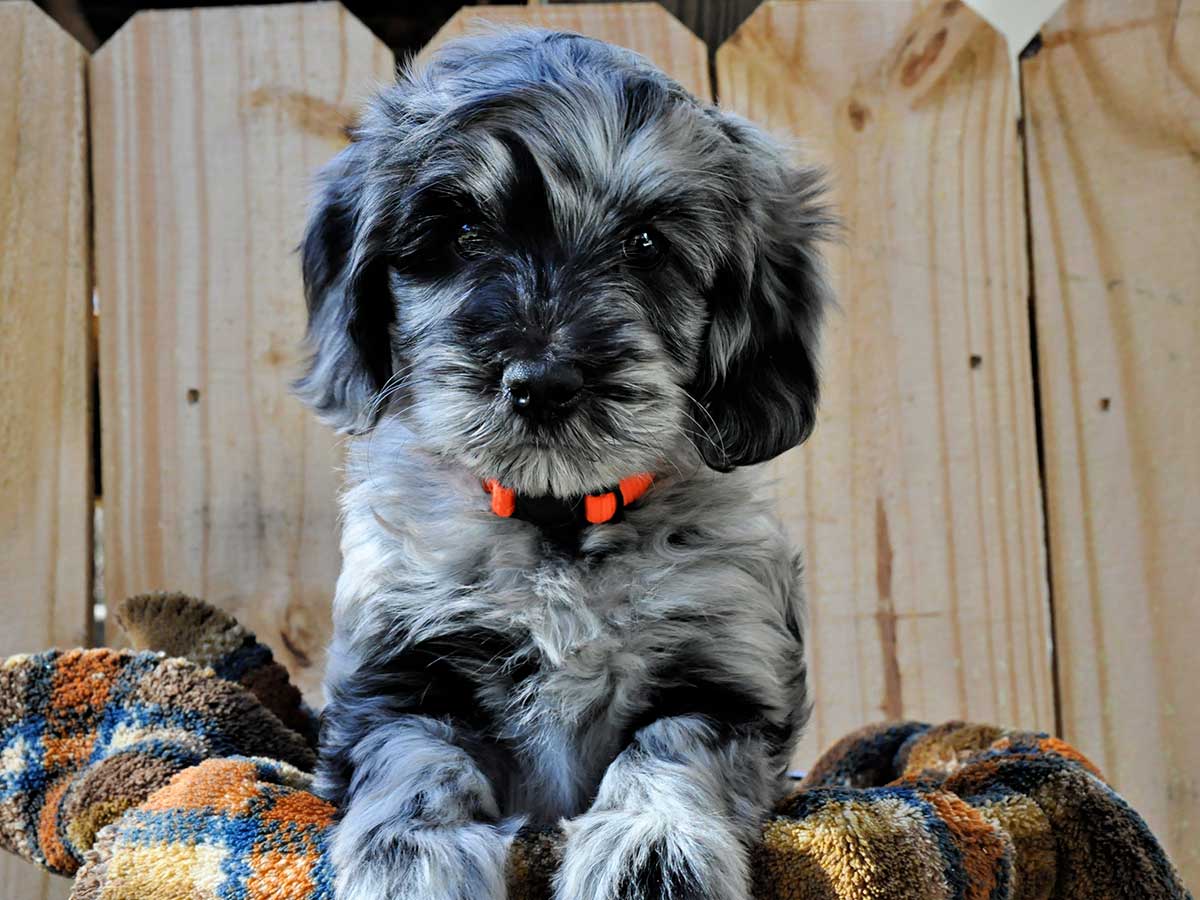 They Come Trained?
Yes, they can come home with training!  Not only can you have the fleece coated, allergy friendly, classy companion of your dreams…you can also get him or her trained!  Here are our options for trained doodles.
Trained Puppies
We offer on a very limited basis to reserve a puppy from an upcoming litter for training.  Puppies are ready to go home at 8 weeks, but trained puppies are held back for an additional 3 weeks (4 weeks if Petite Miniature) to complete puppy kindergarten.  Over the course of their training, puppies are crate trained, leash trained, house broken and taught the basic commands of "sit", "come" and "stay".  Trained puppies are ready to go home at 11-13 weeks. To learn more about pricing, click here.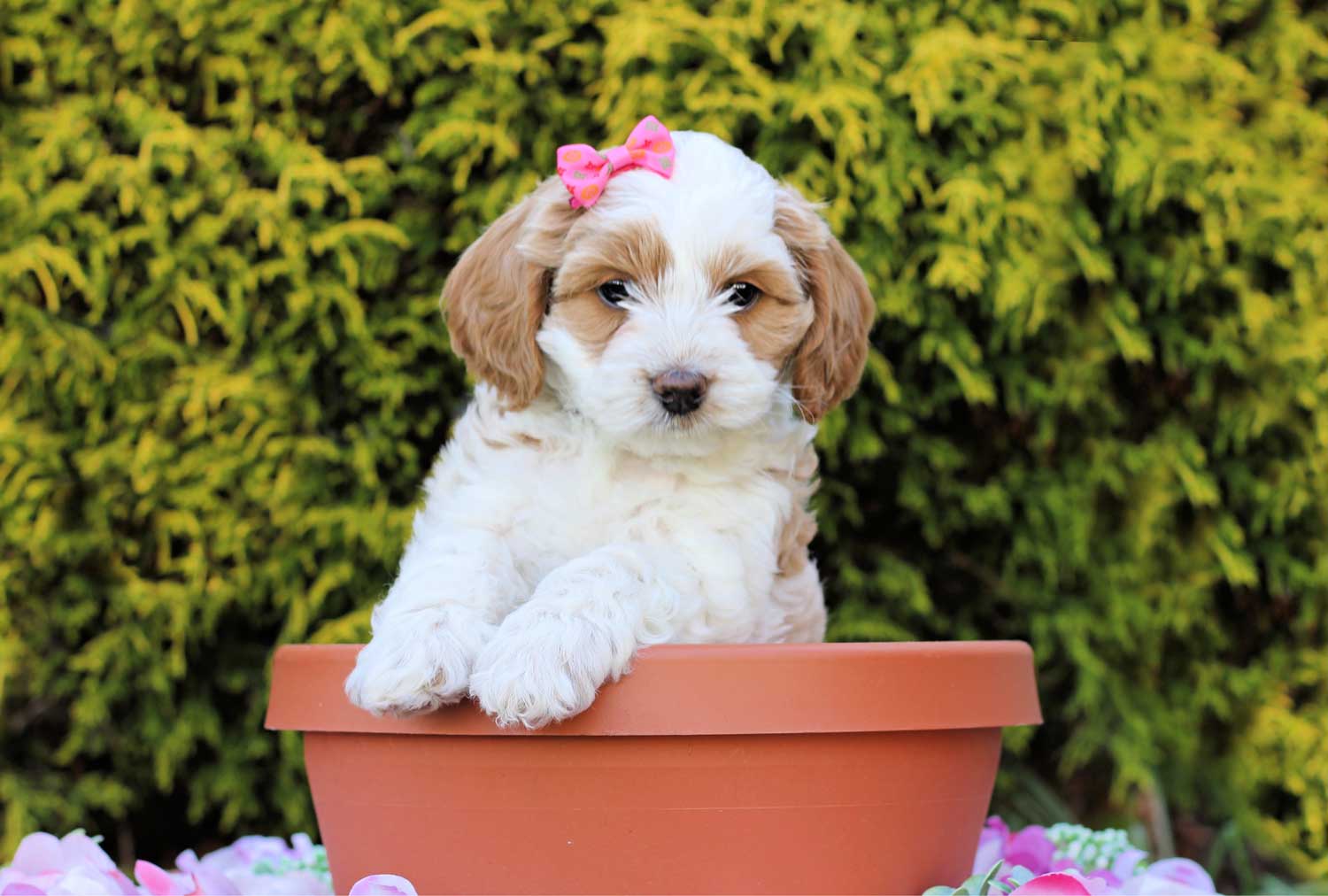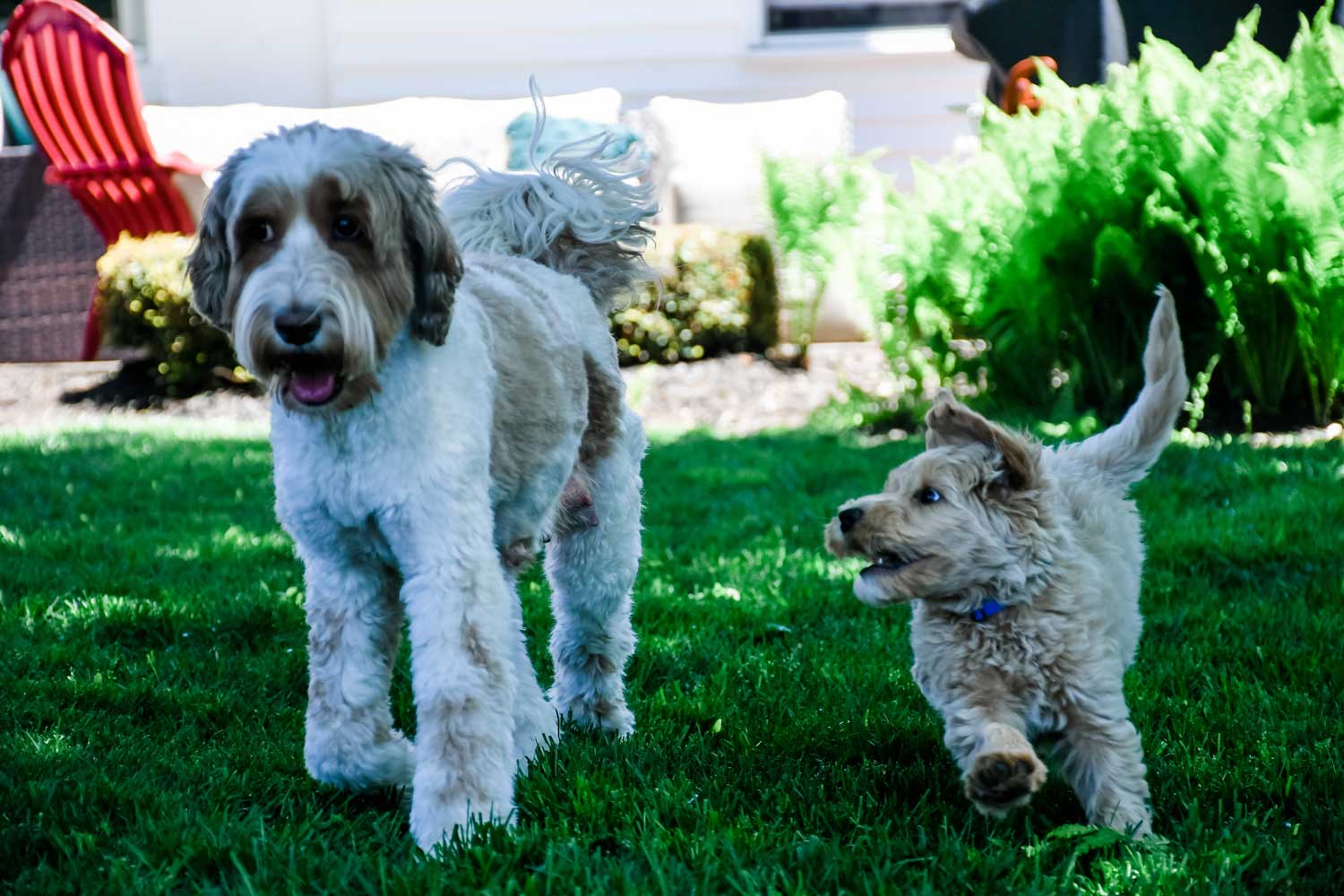 Trained Adults
There are very limited occasions when we have trained adult doodles.  Trained adults may be 6+ months old.  The bio on the adult doodle will describe his/her temperament and the amount of training he/she has had.  At the minimum, you can expect a trained adult to be completely house broken and leash trained.  Trained adults also come with a registered microchip and up-to-date vaccination records including a rabies certificate.  For many, a trained adult offers the best of the doodle world.  Trained adults give a lifetime of love to their furever families! Prices vary depending on color, coat type and training.