Zoe + Toby Graham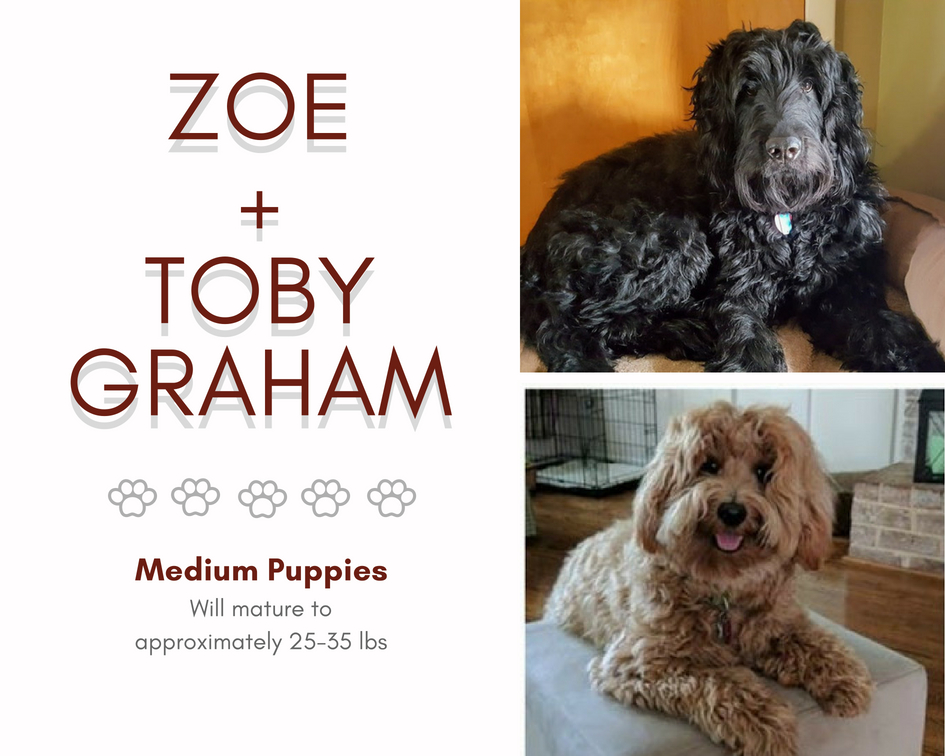 Litter Description
Zoe + Toby Graham puppies are going to be delicious!  Much like a box of chocolates, we'll have Black, Caramel, Chocolate, Cream—Yummy!
Price: $2,400
Going Home: August 2018
Reservations:
1. Breeder Choice
2. Reserved-KA, PA
3. Reserved-WT, Warrington, PA
4. Reserved-KM, PA
5. Reserved-DR, Charleston, SC
6. Reserved-AZ, Bronxville, NY
7.  Reserved-LC, PA
8. HOLD
9. WAITLIST-OPEN
10. WAITLIST-OPEN
We will accept ONE more reservation for a 
trained 
puppy.
Zoe + Toby Graham
April 24, 2018