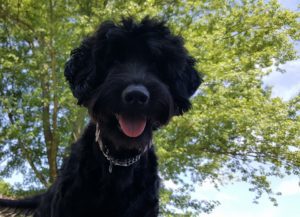 Zoe knows no strangers, and she teaches her pups to be as companion driven as she is.  Her puppies are playful yet classy and exude the personality and temperament that distinguishes the doodle breed from all others.  Zoe's coat is a silky straight coat and she passes this amazing trait on to each of her chocolate and black pups.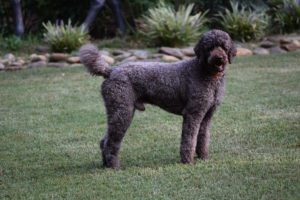 Coco is one of the sweetest tempered poodles you will ever meet.  He is a complete gentleman around the ladies and will charm you with his attentive care of the pups he has sired.  He is obedient, rarely barks, and even as a puppy he has never had a hyper temperament.  We knew he would be the perfect mate for our Zoe!  Coco spends most days on his 5 acre farm in SC, Hideaway Hollow with his sweetheart and humans, a dozen or so chickens, goats, sheep and alpacas.
Litter Description:
Nine chocolate and black F1b goldendoodles born 12.8.18 with 6 female and 3 male pups. This litter boasts excellent coats from wavy to wooly fleece. F1B puppies are ideal for any family member that suffers from allergies to pet hair, dander or saliva. Zoe + Coco puppies are popular with families + children, or in homes with other pets.  Several of our past puppies are training as occupational service or therapy dogs.
Preview Past Litter Below: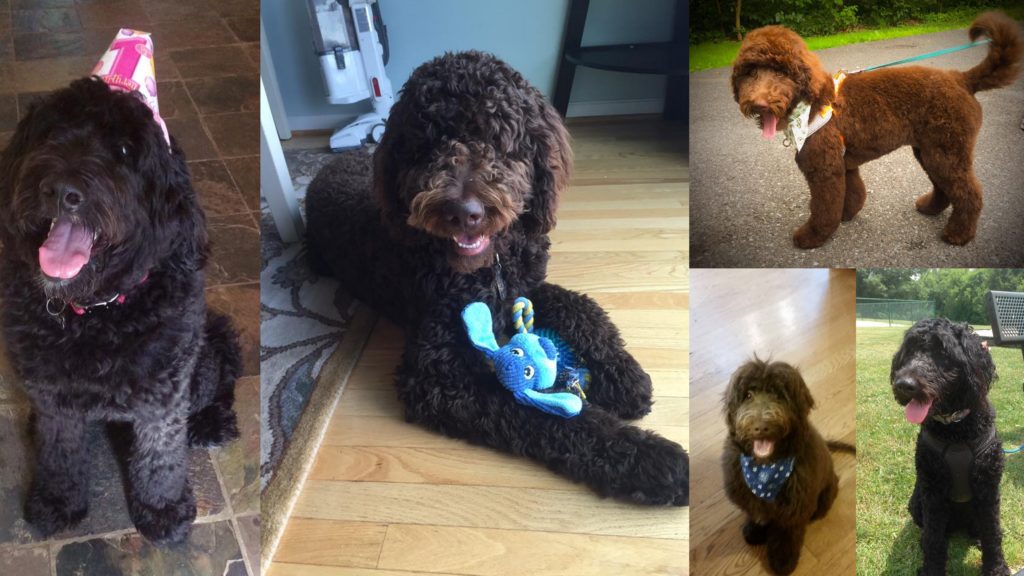 Reservations:
1. Breeder Choice
2. Reserved- EL [TRAINED]
3. Reserved- WT
4. Reserved- MP [TRAINED]
5. Reserved- KC [TRAINED]
6. Reserved- CR, Chalfont, PA
7. Reserved- SC, Phoenixville, PA 
8. Reserved- KM, Shillington, PA
9. Pick 9
We will accept reservations for Trained Puppies
We will also accept applications for the waiting list for this litter
Zoe + Coco
March 18, 2016