Scarlette + Wilson
Puppies Expected: Spring 2020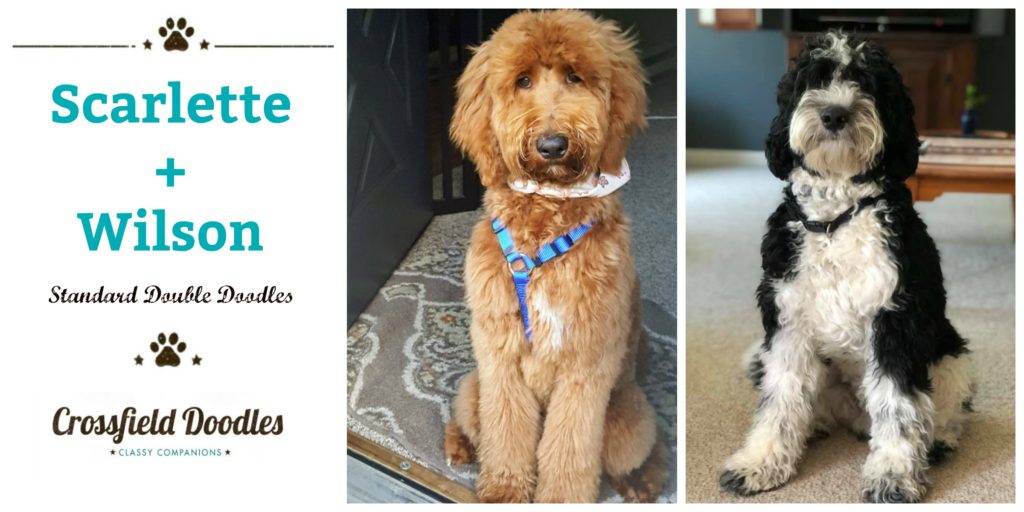 Litter Description
Standard double doodles expected Spring 2020! These puppies will be 45 – 60 lbs, fully grown. Colors range from red, caramel, cream, chocolate, black, and parti/abstract.
Price: $2,400
Going Home: Spring 2020
Preview Scarlette's past litter:

Reservations
1. Breeder Choice
2. Reserved- JB, Havertown, PA
3. Reserved- MC, Devon, PA
4. Reserved- CS, Philadelphia, PA
5. Reserved- LJ, Orange, CT
6. Reserved- AC
7. Reserved- KS, Stamford, CT
8. Reserved- JG, Sparta, NJ
We will accept reservations for Trained Puppies
We will also accept applications for the waiting list for this litter
Scarlette + Romeo
Puppies Expected: Fall/Winter 2020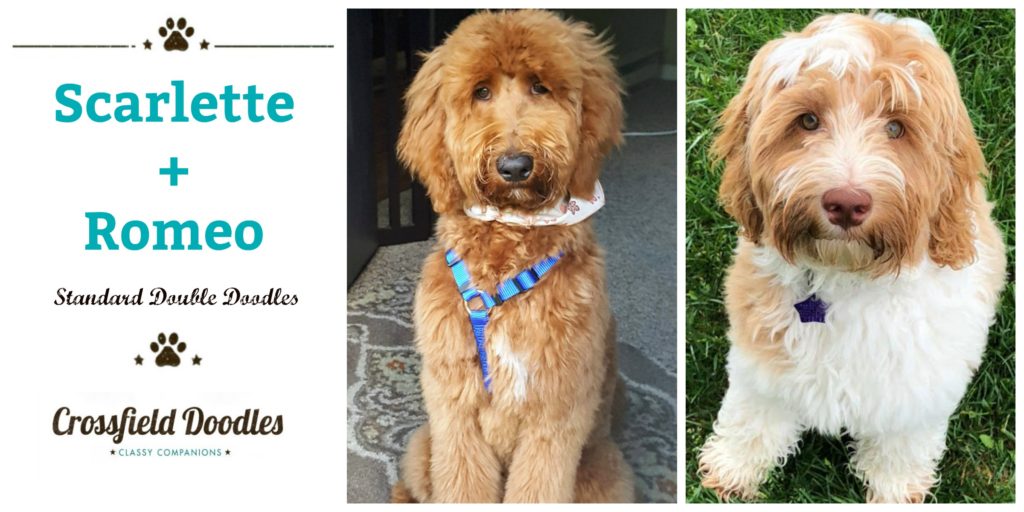 Litter Description
Standard double doodles expected Fall/Winter 2020! These puppies will be 45 – 65 lbs, fully grown. Colors expected will range from cream, apricot, caramel and red merle.
Price: $2,400
Going Home: Fall/Winter 2020
Preview Scarlette's past Litter:

Reservations
1. Breeder Choice
2. Reserved- SM, Langhorne, PA
3. Reserved- HP, Philadelphia, PA
4. Reserved
5. Reserved- VD, Norristown, PA
6. Pick 6
We will accept reservations for Trained Puppies
We will also accept applications for the waiting list for this litter