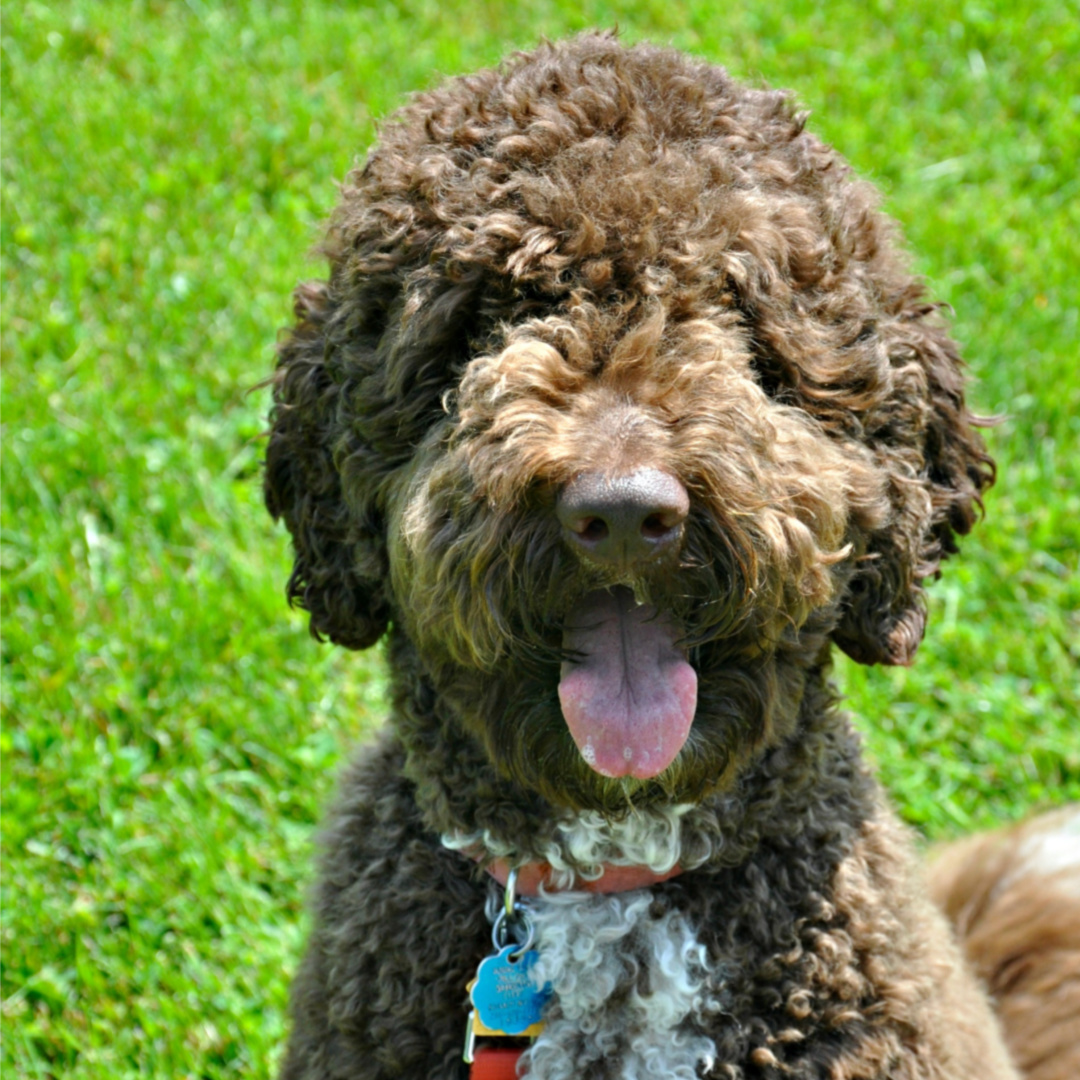 Find out more about me!
Camille is an exquisite Standard Double Doodle from our very own Mary Claire.  Her sire is Crossfield Doodles Down South's Coco.   She has a lush Brown and White Parti coat.  Camille has passed all her genetic testing through clear parentage.  She will produce Standard and Medium size doodles for us.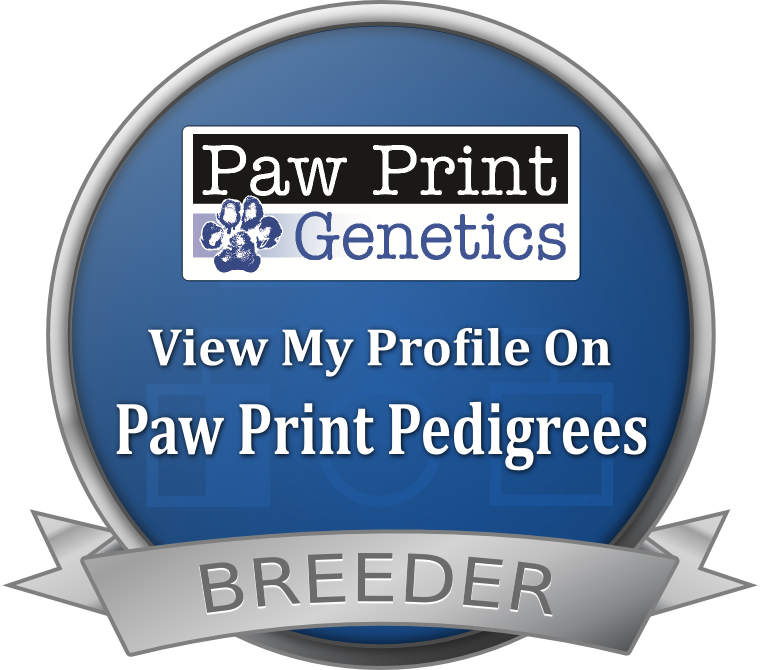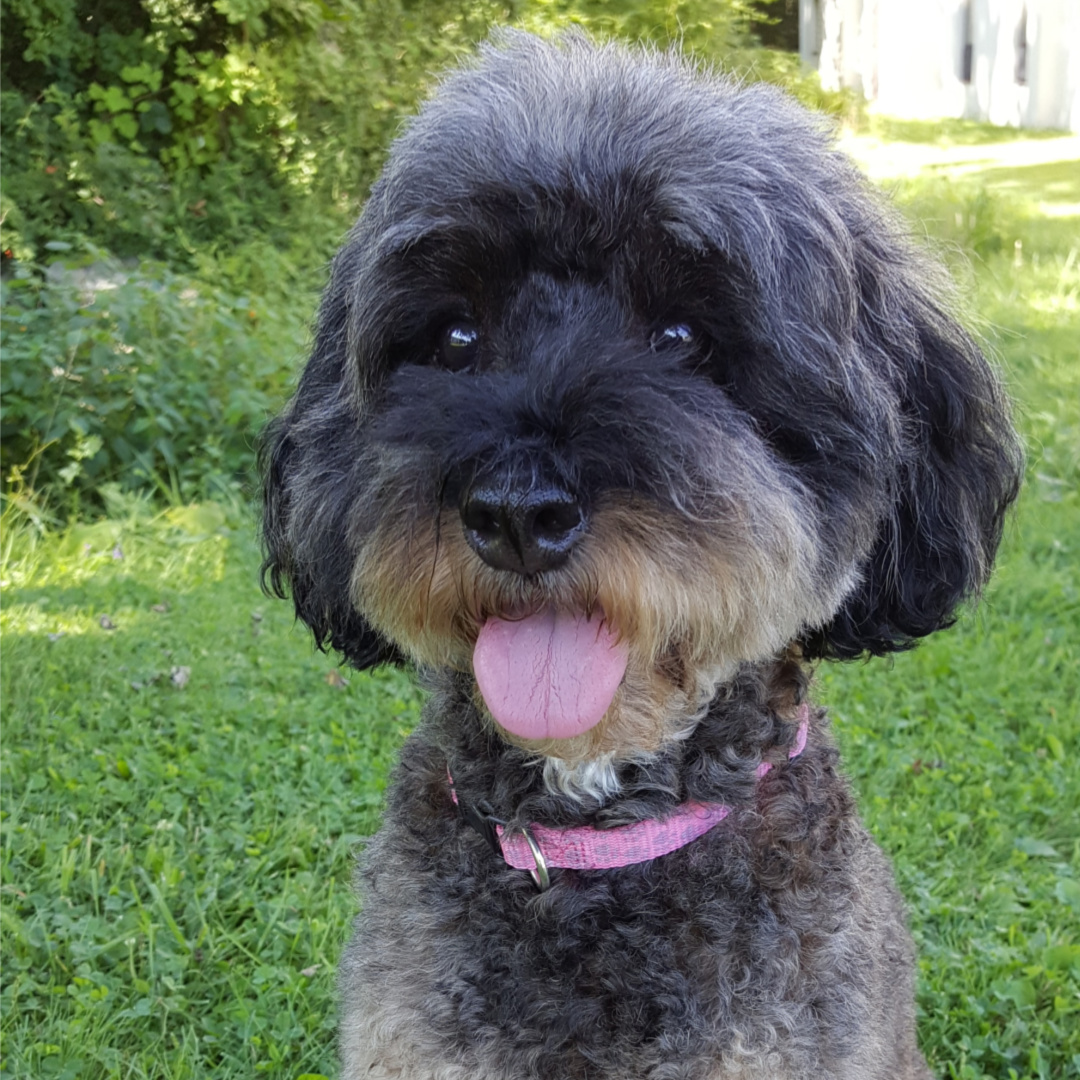 Find out more about me!
Her names fits!  This phantom Double Doodle is a gorgeous example of the best of this emerging breed. She has the lines, coat, and markings that turn heads and get people asking, "What kind of beautiful dog is that?" Lexus' pups are as striking as she is whether phantom or parti-color. She's a miniature 20# doodle who fits perfectly in your lap!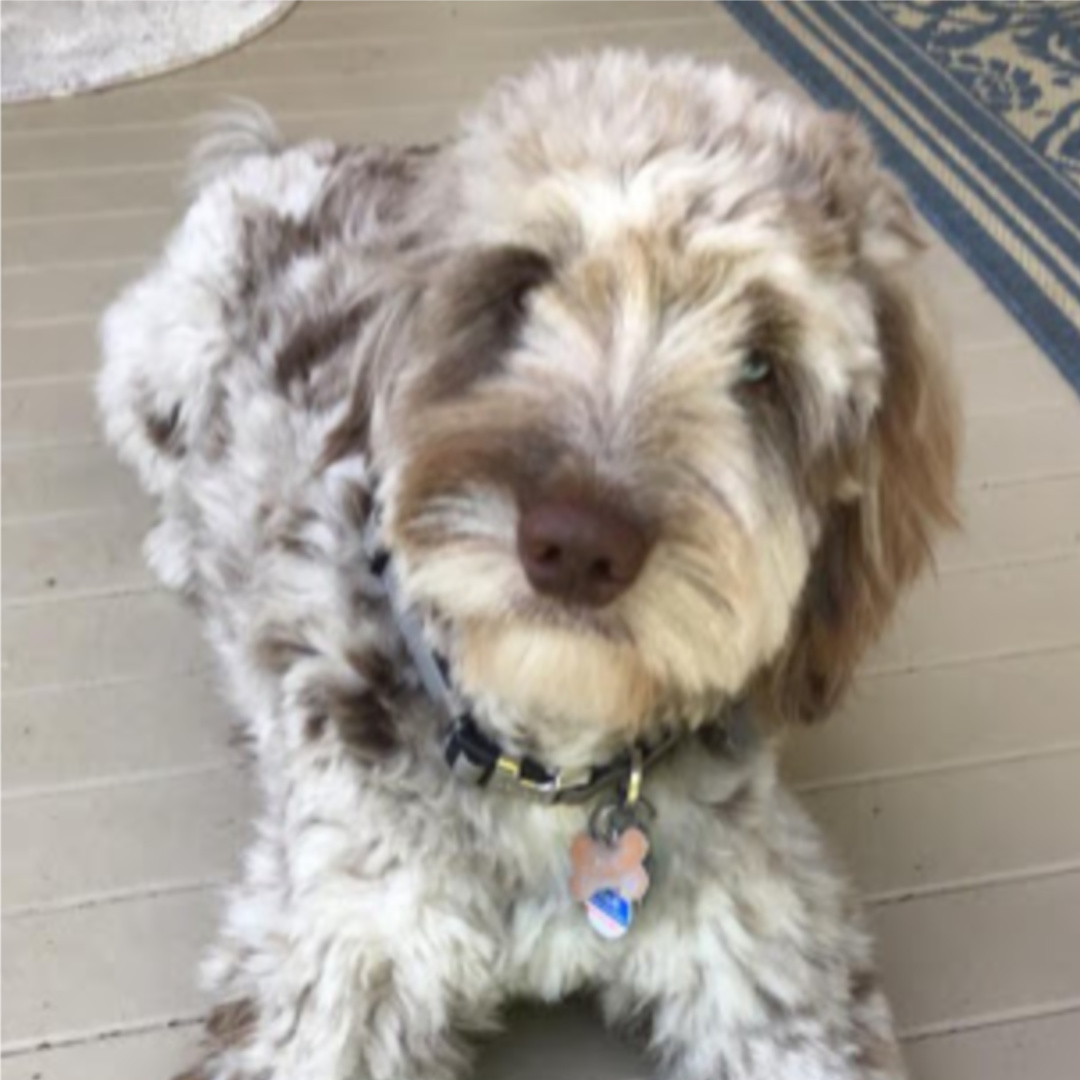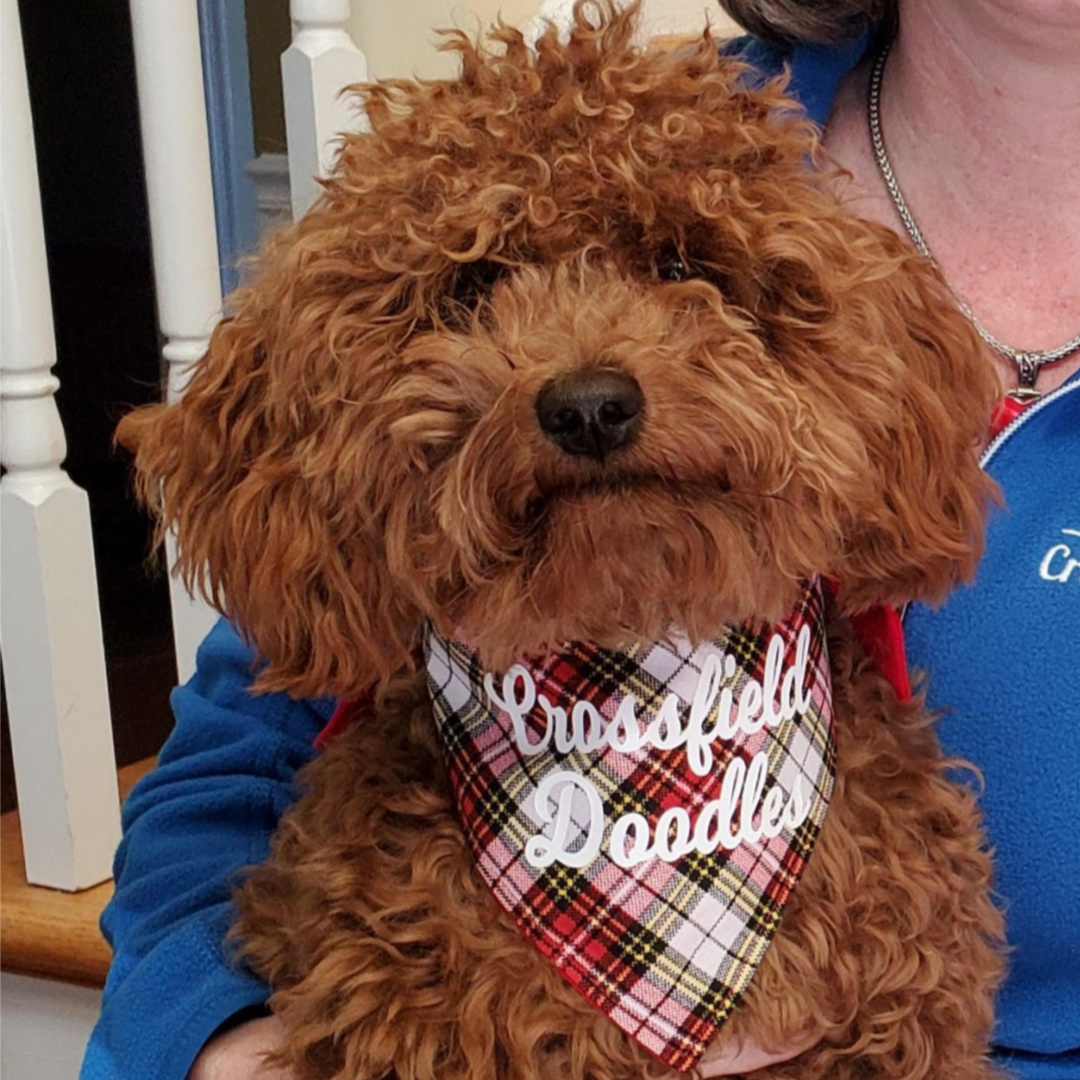 Find out more about me!
Rosie is our adorable double doodle from Crossfield Doodle's own Ginger and Franklin! She is petite, curly, red, cuddly, and spunky. She loves cuddling with her family and following them around and playing with her big sister Lucy. She is loyal and the perfect family companion! Rosie loves going on walks, giving high fives, and sleeping.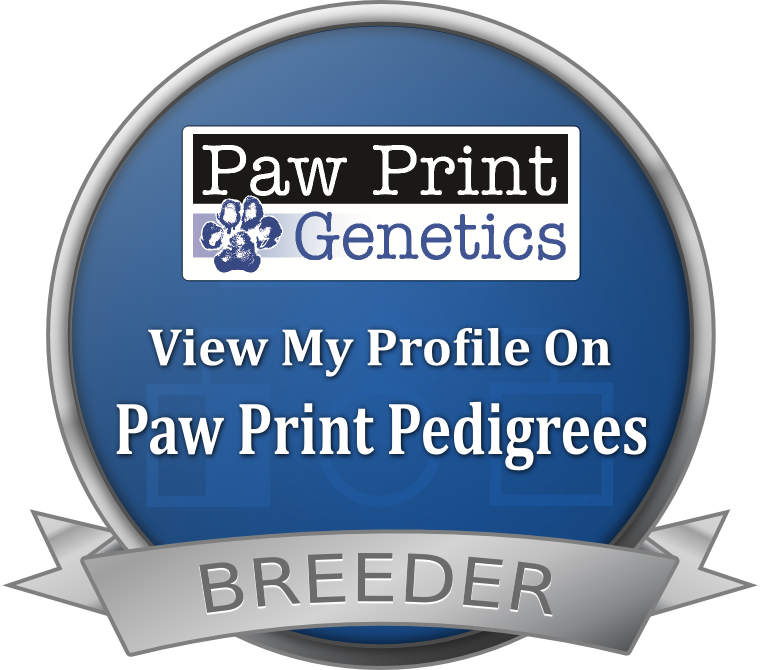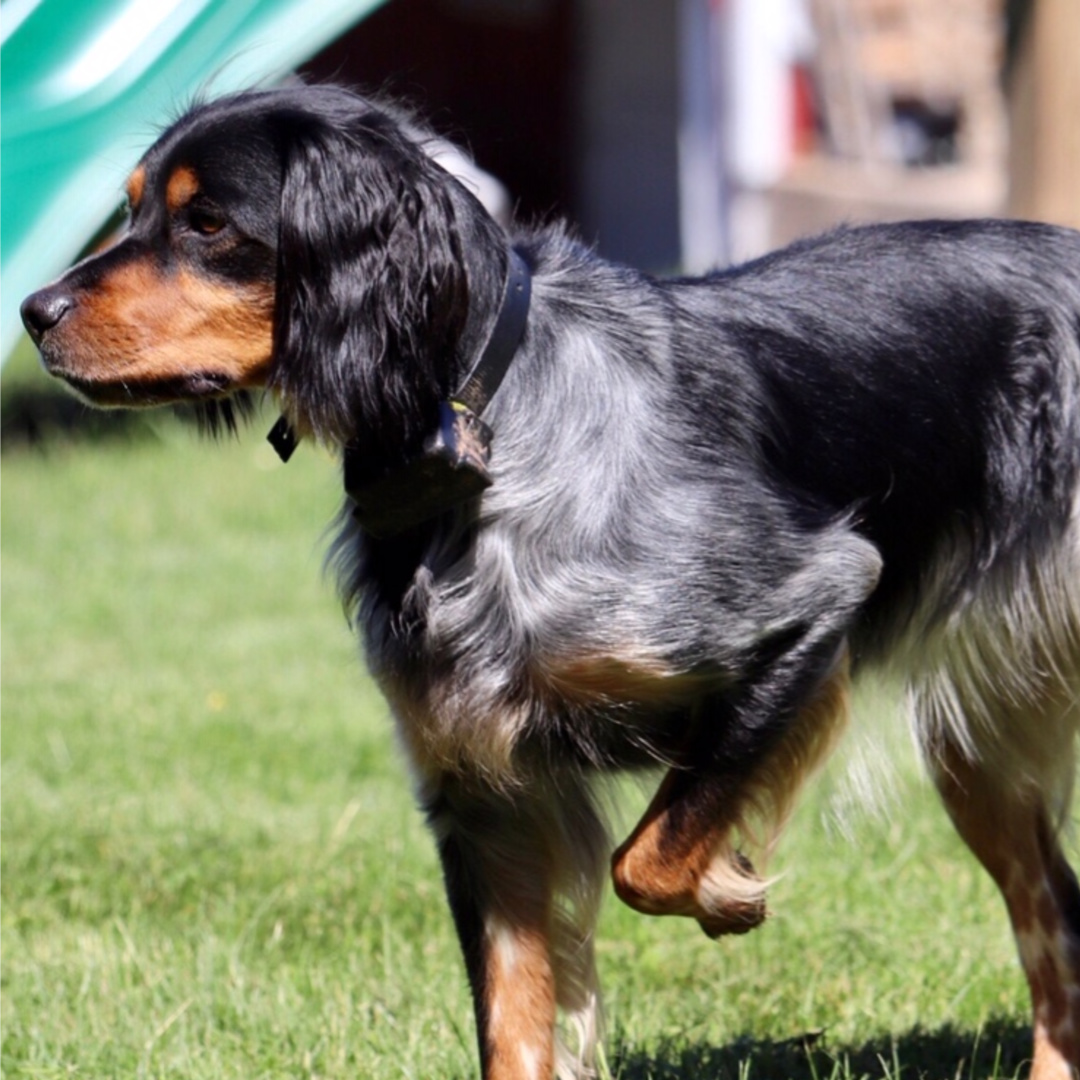 Find out more about me!
Dixie is a French Brittany Spaniel. She weighs about 35 lbs and given the fact that this breed is used to upland bird hunt, she loves to play outside. She will retrieve a ball for hours and has plenty of energy. She is a great swimmer and, if not prevented, will help herself to a dunk in the backyard pool. At the end of the day, you will find her coiled up at your feet wanting to snuggle. She's great with kids, very healthy, and full of spunk.