In light of COVID19, our team is taking extra precautions to be safe and healthy. Please take a moment to read our response and see how Crossfield Doodles is navigating this for our valued clients.
Maggie Grace + Franklin
Puppies Arrived: 3.17.20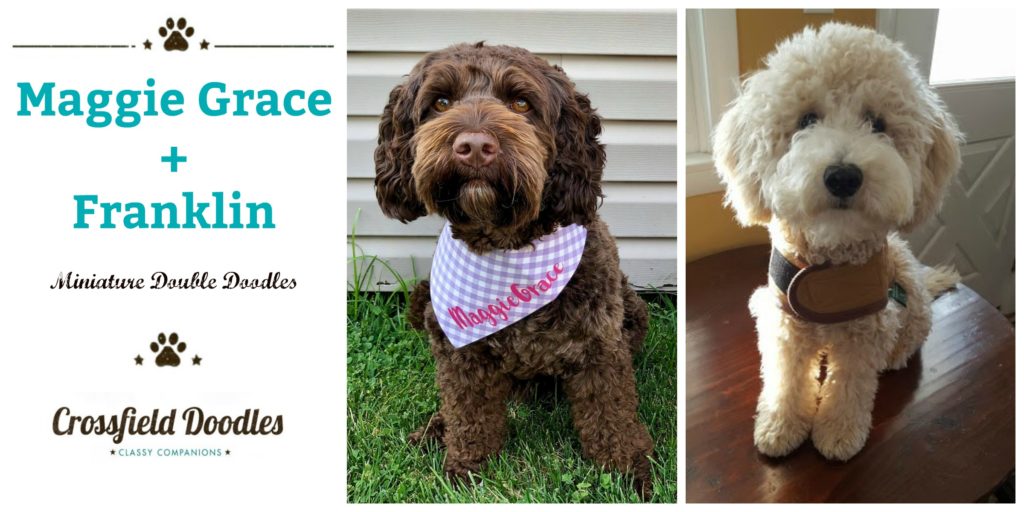 Litter Description
Six miniature double doodles born on 3.17.20. We have 4 male and 2 female, with colors ranging from red, phantom and parti. These puppies will mature to approximately 20-30 lbs.
Price: $3,100
Going Home: May 2020
Current Litter:

Reservations
1. Reserved- JK, Metuchen, NJ [TRAINED]
2. Reserved- PB, Downingtown, PA [TRAINED]
3. Reserved- HC, Exton, PA
4. Reserved- AB, Philadelphia, PA
5. Reserved- DS, Summit, NJ
6. Reserved- DP, Wayne, NJ [TRAINED]
We will accept reservations for Trained Puppies
We will also accept applications for the waiting list for this litter