Lady Sophia + Romeo
Puppies Arrived: 4.29.19
Going Home: June 2019
Current Litter:

Reservations:
1. Breeder Choice
2. Reserved- SD
3. Reserved- TK
4. Reserved- RI, Doylestown, PA
5. Reserved- SK, Phoenixville, PA [TRAINED]
We will accept reservations for Trained Puppies
We will also accept applications for the waiting list for this litter
Lady Sophia + Kingsley
Puppies Expected: Fall/Winter 2019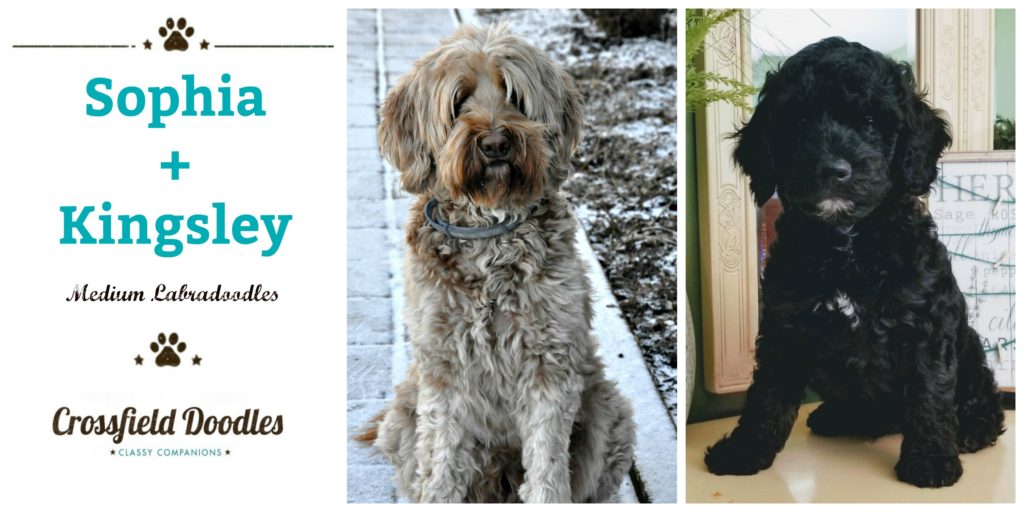 Litter Description
Medium multi-gen Labradoodle puppies, matured to 35 to 45# fully grown. Puppies are wildly admired for their sweet disposition and brilliant minds; and, they are perfectly portioned for your lap! Colors expected in Red/Chocolate/Partis. 
Price: $2,800
Going Home: TBD
Reservations
1. Breeder Choice
2. Reserved- MA
3. Reserved- RS, Wind Gap, PA [TRAINED]
4. Reserved- GF [TRAINED]
5. Pick 5
6. Pick 6
7. Pick 7
We will accept reservations for Trained Puppies
We will also accept applications for the waiting list for this litter
Lady Sophia + Romeo
Puppies Expected: Spring/Summer 2020
Reservations:
1. Breeder Choice
2. Hold- JS
3. Reserved- EH, Red Hill, PA
4. Pick 4
5. Pick 5
We will accept reservations for Trained Puppies
We will also accept applications for the waiting list for this litter