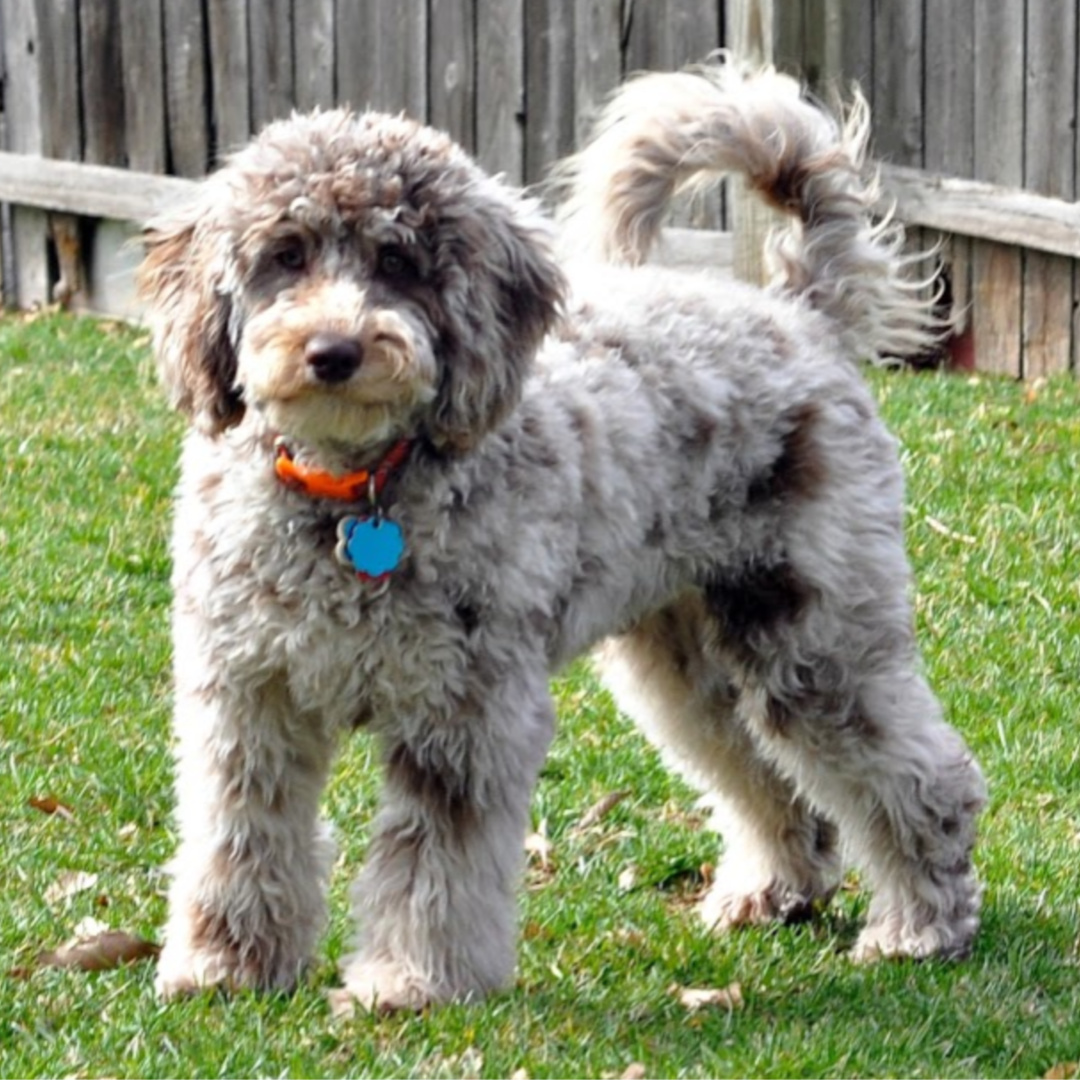 Breed: Labradoodle     Color:  Red Merle     Weight: 25 lbs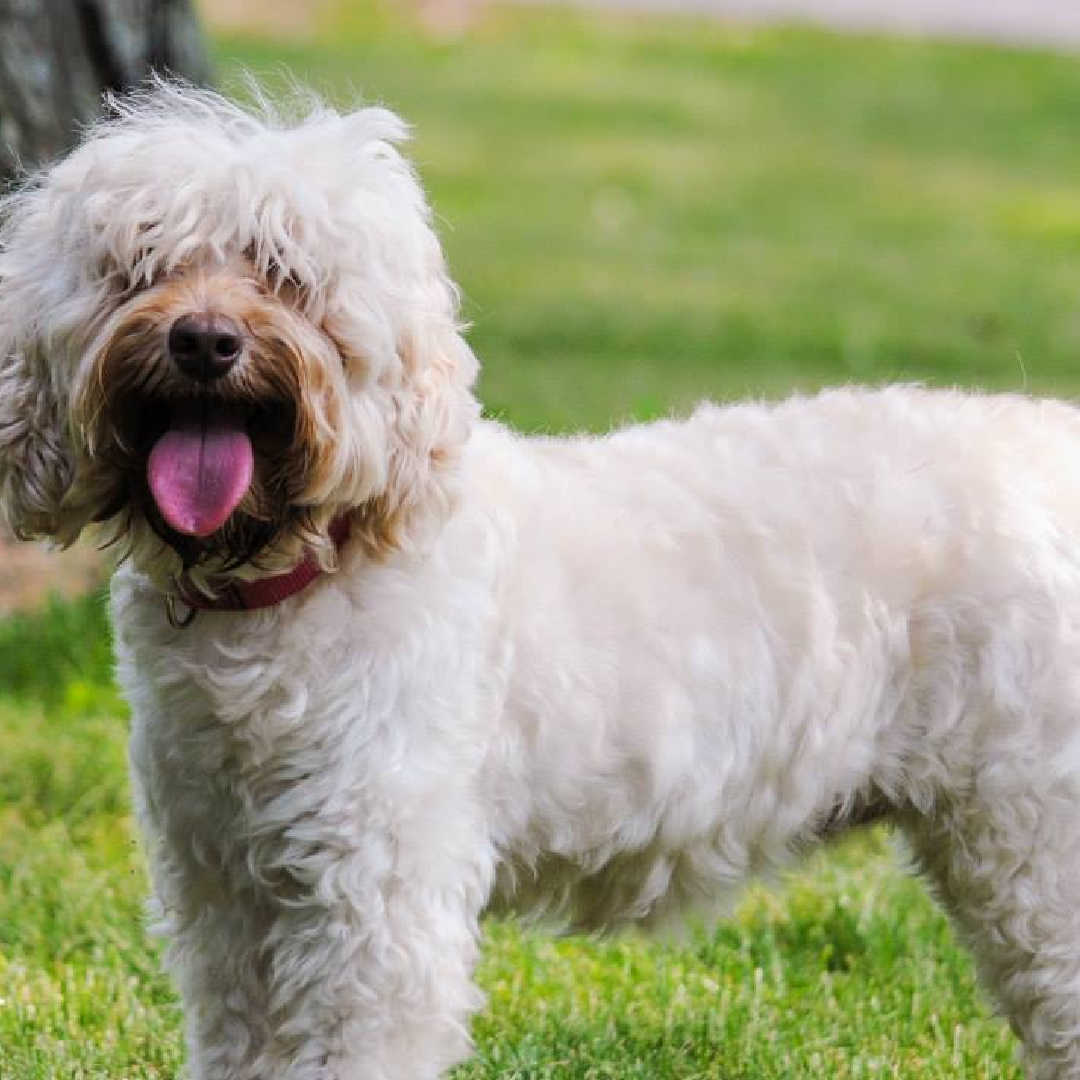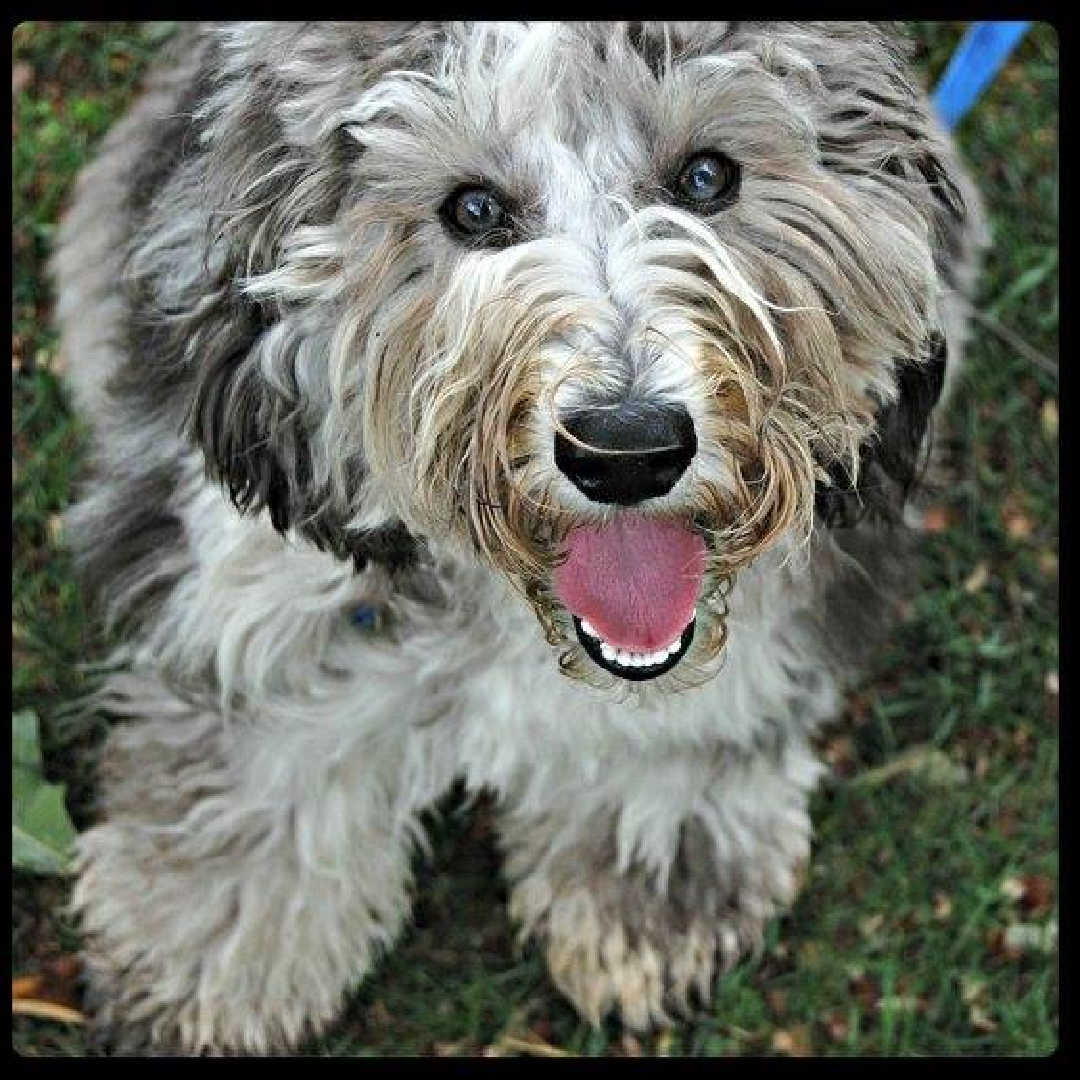 Java is a loving curly labradoodle who loves to play, loves squeaky toys, and loves playing fetch. While he is very agile and active, he also enjoys snuggling and sleeping with you. Java is very loyal, smart, and tries very hard to please people! His parents are Jilli Bean and Merlin and he produces small-medium labradoodles for us.
"What goes into a Crossfield Doodle?" Let's start with the cost of owning our girls and boys. Puppies intended for breeding cost double and sometimes triple the purchase price of the same puppy intended as a pet.  Purchasing a breeder is one thing, but after we purchase, we test!  We have spent much money and time testing our breed fleet so we can make sure we are breeding genetically sound puppies.  If you have done much checking around, you know transparent genetic testing is highly recommended and not easily achieved.  See for yourself how dedicated we are to this at Pawprint Pedigrees!
*If no pedigree is available, we have fully tested either parents or grandparents. These are both breeders produced by us. In these cases where you know parents/grandparents, then you know that a breeder is "Clear by Parentage."
For more information on Crossfield Doodles practice with regards to genetic testing and our breeding program, please read the below document.