Ginger + Franklin
Puppies Expected: Fall/Winter 2019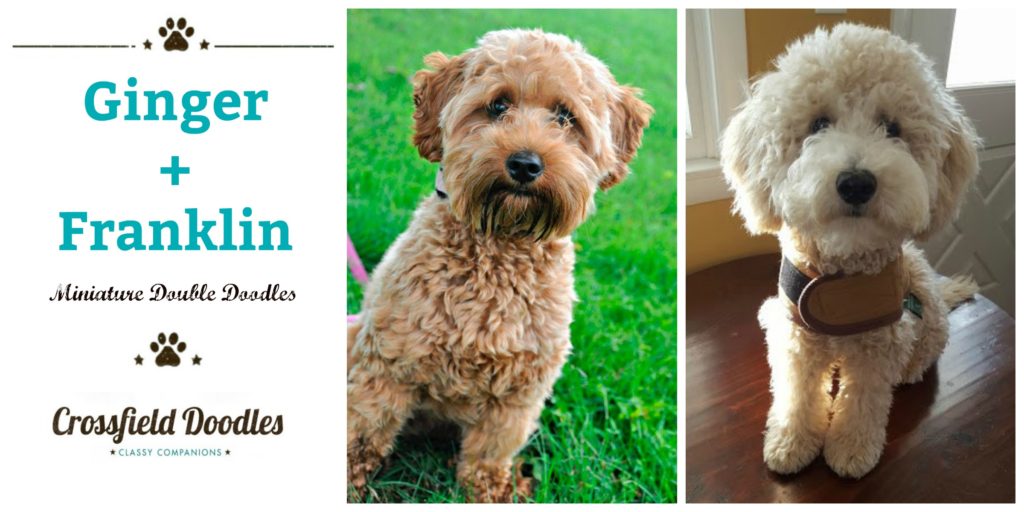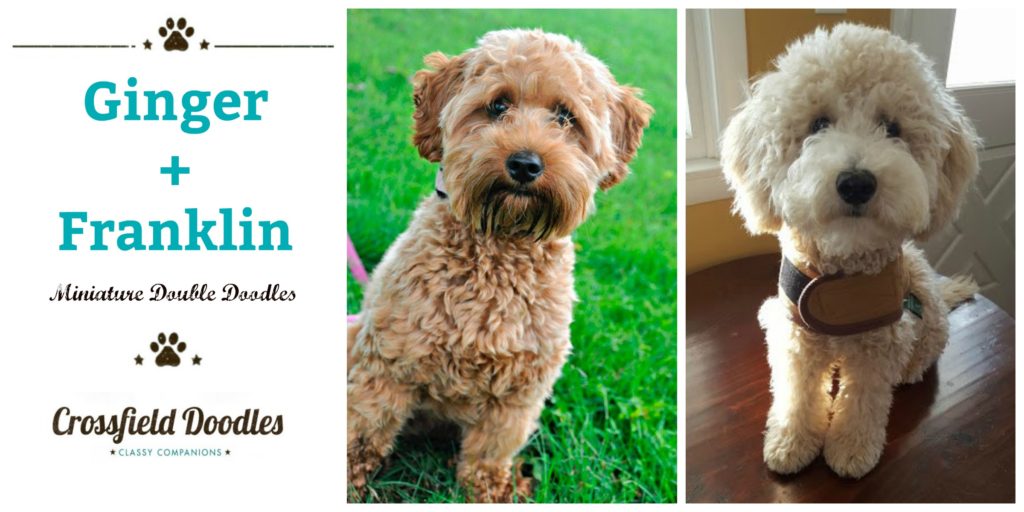 Litter Description:
Ginger has the perfect Crossfield Pedigree!  Ginger is a 3rd Generation, CFD–Great GrandPAWents: Jilli Bean + Geoffrey; and PAWents: Pippa + T.C. Bear.  She's sweet, mixed with spunk, living 100% up to the spice she's named for! Ginger + Franklin puppies will be our smallest combination for some yummy pint-sized Double Doodle fun! Expected size range from 20-25#!
Price: $3,100
Going Home: TBD
Pictures from Past Litter Below:

Reservations:
1. Breeder Choice
2. Reserved- JD [TRAINED]
3. Reserved- AC [TRAINED]
4. Reserved- MS, Voorhees, NJ [TRAINED]
5. Reserved- LC [TRAINED]
6. Reserved- AO, Center Valley, PA
Call Rochelle 267.377.5273 or submit an application to reserve one of these babies!
We will accept reservations for Trained Puppies
We will also accept applications for the waiting list for this litter