In light of COVID19, our team is taking extra precautions to be safe and healthy. Please take a moment to read our response and see how Crossfield Doodles is navigating this for our valued clients.
Ginger + Franklin
Puppies Expected: Summer 2020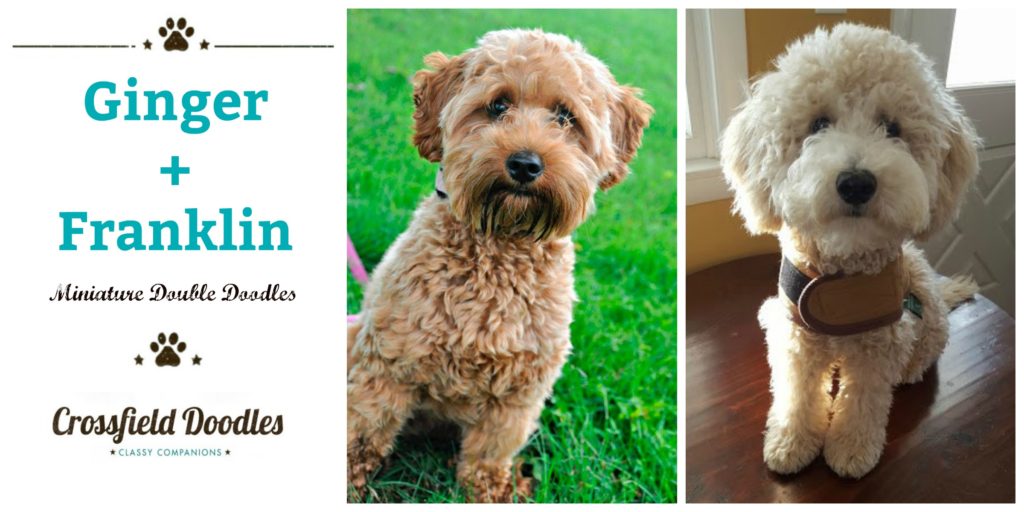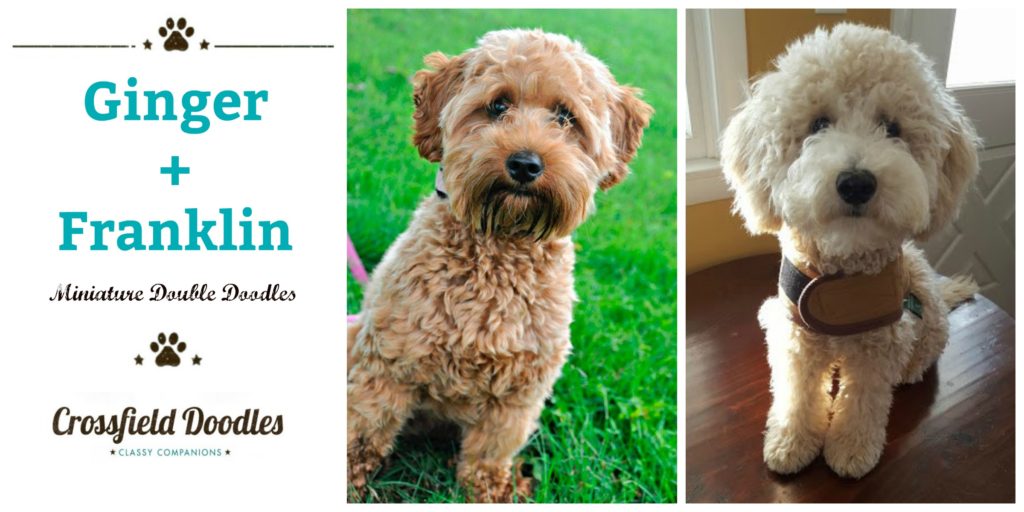 Litter Description:
Ginger has the perfect Crossfield Pedigree!  Ginger is a 3rd Generation, CFD–Great GrandPAWents: Jilli Bean + Geoffrey; and PAWents: Pippa + T.C. Bear.  She's sweet, mixed with spunk, living 100% up to the spice she's named for! Ginger + Franklin puppies will be our smallest combination for some yummy pint-sized Double Doodle fun! Colors will range from cream, apricot, and caramel. Expected size range from 18 – 25 lbs.
Price: $3,100
Going Home: Summer 2020
Pictures from Past Litter Below:

Reservations:
1. Breeder Choice
2. Breeder Choice
3. Reserved- MP
4. Reserved- TR, Collegeville, PA
5. Reserved- AG
6. Hold
We will accept reservations for Trained Puppies
We will also accept applications for the waiting list for this litter