Flossie + Franklin
Puppies Expected: Spring 2020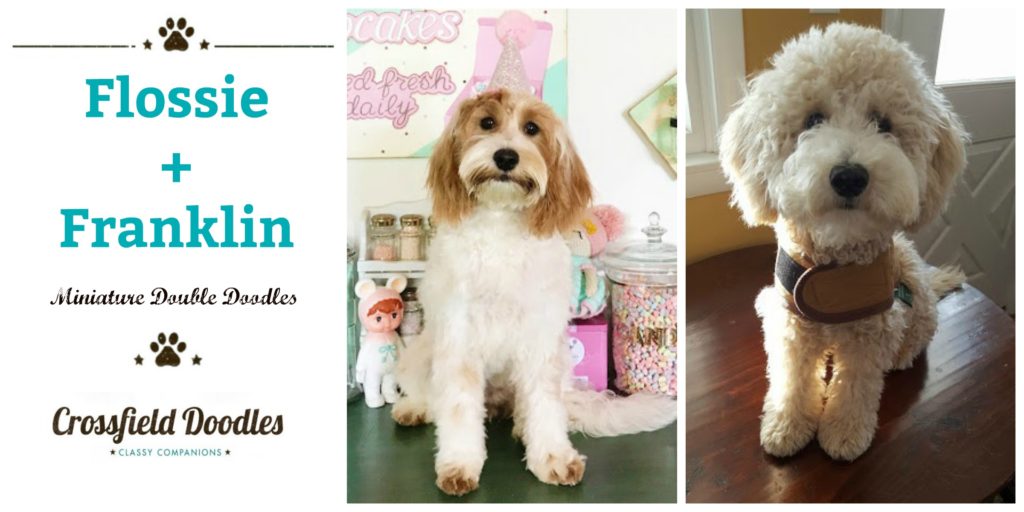 Preview Past Litter Below:

Litter Description:
We expected red and white abstract, red, cream and caramel puppies.  Puppies expected to be miniature 20 to 25#. Flossie is a perfect marked Red and White Parti Labradoodle! Flossie is from Jilli Bean + Geoffrey  Pair Flossie with Mr. Franklin and you have a package hard to resist: Double Doodles in the miniature!!
Price: $3,100
Going Home: Spring 2020
Reservations:
1. Breeder Choice
2. Reserved- DM
3. Reserved- RC, Norristown, PA [TRAINED]
4. Pick 4
5. Pick 5
6. Pick 6
We will accept reservations for Trained Puppies
We will also accept applications for the waiting list for this litter