Flossie + Franklin
Puppies Expected: January 2019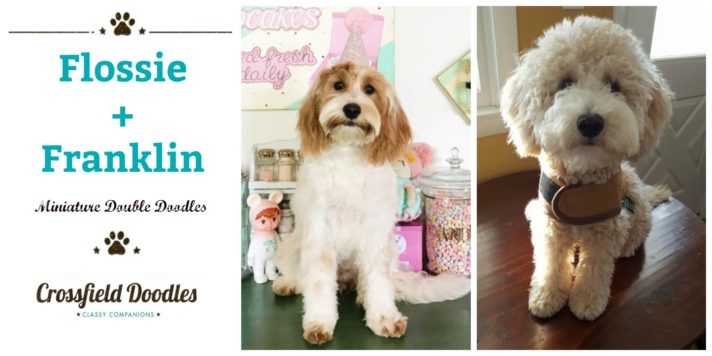 Litter Description:
We expect to be breeding this couple in 2018 for Puppies going home in the Fall of 2018.  Red and White abstract, reds, cream and caramel.  Puppies will be miniature 20 to 25#.
Flossie is a perfect marked Red and White Parti Labradoodle! Flossie is from Jilli Bean + Geoffrey  Pair Flossie with Mr. Franklin and you have a package hard to resist: Double Doodles in the miniature!!
Price: $2,500
Going Home: TBD
Reservations:
1. Breeder Choice
2. Reserved- LB
3. Reserved- LB
4. Pick 4
5. Pick 5
6. WAITLIST
7.  WAITLIST
We will accept reservations for Trained Puppies
We will also accept applications for the waiting list for this litter
Flossie + Franklin
December 11, 2017