Brynlee + Wilson
Puppies Expected: Fall/Winter 2019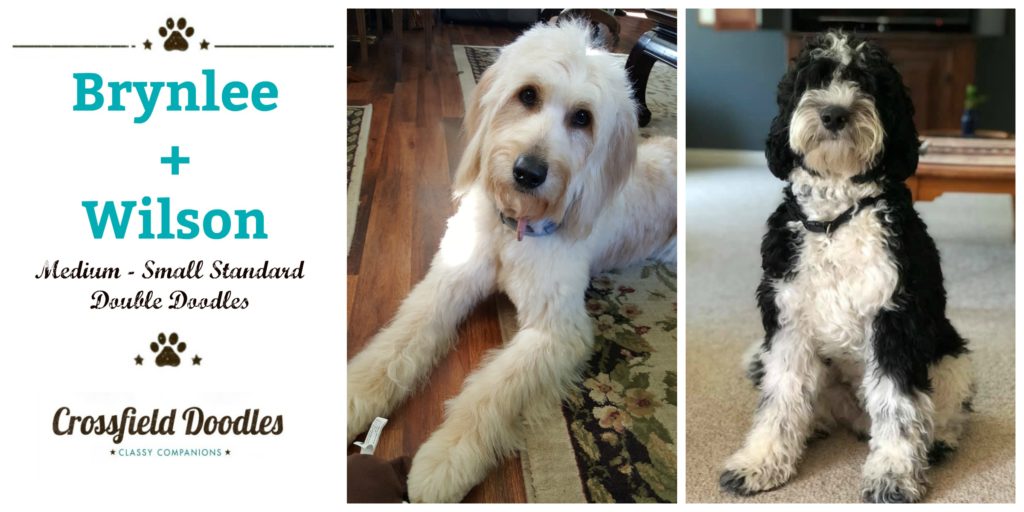 Litter Description
These Medium – Small Standard Double doodles will be a perfect fit for your home! Puppies expected to be 35 – 50#, fully grown. Colors range from cream, apricot, caramel and red merle. 
Price: $2,800
Going Home: 2019
Preview Brynlee's Past Litter Below:

Reservations:
1. Breeder Choice
2. Reserved- MA, Jackson, NJ
3. Reserved- SM
4. Reserved- ER, Riegelsville, PA [TRAINED]
5. Pick 5
Call Rochelle 267.377.5273 or submit an application to reserve one of these babies!
We will accept reservations for Trained Puppies
We will also accept applications for the waiting list for this litter