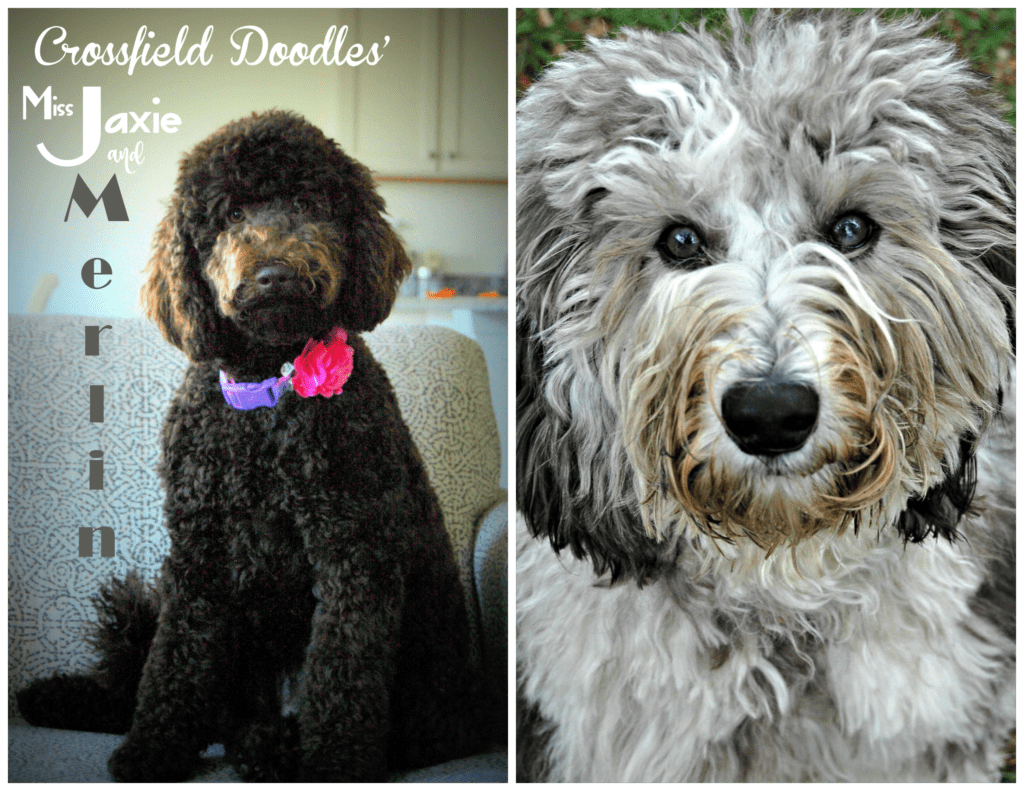 Miss Jaxie + Merlin Fall 2017 Litter
We expect a litter of Chocolates and Merles in the Fall of 2017
Medium Labradoodles $2400
Call Rochelle 267.377.5273 or submit an application to reserve one of these babies!
Reservations:
1. DS, Royersford, PA
2. Breeder selection
3. MF, Babylon, NY
4. BS, Philadelphia, PA
5. DD, Newtown Square, PA
6. CD, Sellersville, PA
7.  LC, Chalfont, PA 
We will also accept one
application
for the waiting list for this litter.
We will accept TWO more TRAINED reservations for this litter!
Miss Jaxie + Merlin
October 31, 2016